Sachem Coffeehouse displays impressive variety of talent
Sachem's Haunted Coffeehouse showcased an array of student talents just before Halloween on Tuesday, October 30 to raise money for their literary magazine.
"I think the coffeehouse went very well," English teacher and Sachem adviser Matthew Querino said. "There were many talented students. My favorite act was [senior] Julia Howard who sang 'Creep' by Radiohead and an original song called 'Shadows'."
Seniors Lauren Earley, Colin Hartnett, Katherine Moffa and Evan Scott hosted the evening, cracking jokes between sets and wearing Halloween costumes.
"The night itself was very fun," Earley said. "I loved seeing all of the talent and having my friends with me to goof around while hosting."
Audience members could also purchase refreshments such as Starbucks coffee and homemade desserts.
The coffeehouse gave students, like freshman Stefan Linden, with talents other than singing or playing an instrument a chance to perform. Linden gave a performance of poi dancing that wowed the audience.
Poi dancing is an ancient form of dance originating from the Maori culture of New Zealand. Performers swing tethered weights through different shapes to a rhythmic pattern.
"I first started poi dancing at a summer camp when I was 13 years old," Linden said. "When a friend told me about the Sachem Coffeehouse and insisted that I perform, I agreed. A lot of hard work and practice went into the performance and by the time the Sachem Coffeehouse rolled around, I was ready."
There was no shortage of musical talents with bands such as the Quixotic Monks, Capital Heaven and Black Suede. Solo acts were also very prominent with performances from junior Julia Kardos, senior Julia Howard and junior Bella Estes.
In addition, Algonquin musical groups came to sing at this event with acapella group Ladies First covering "Jolene" by Dolly Parton. Acapella groups Soulfege and Algoncapella also gave performances at the coffeehouse.
"It went pretty well, " Soulfege singer Caroline Ransden said. "I think our performance of 'Some Nights' went better than expected and we learned how to improve for the future. "
Another memorable performance was a traditional Indian dance done by seniors Priyanka Joshi and Rianna Mukherjee. According to Joshi, they had practiced for weeks before the show to make sure everything went as planned. During their performance they danced in unison to the Indian song "Pushpanjali" while wearing vibrant cultural costumes.
"Mrs. Fitzgerald, an English teacher, prompted me and my friend, Rianna to participate in the Sachem Coffeehouse," Joshi said. "My friend [Rianna] and I have been dancing together for three years, so we prepared a piece for the show that we already know. We practiced like we usually do and practiced a lot at the classes we have three times a week."
The audience seemed to really enjoy the night as well. The mix of talent, Halloween spirit and coffee brought the event together. Fellow students and teachers alike raved about the performances.
"I loved the whole show," English Department Head and attendee Jane Betar said. "I always feel like the coffeehouses are the essences of young adults. It's creative and fun and there was so much talent. Asking what my favorite act is a really hard question to answer."
About the Contributors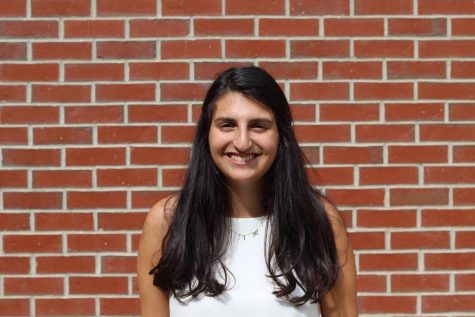 Maria Tand, Photo Editor
Maria started writing for the Harbinger in her junior year while taking journalism. She then became an assistant editor for A&E at the end of her junior...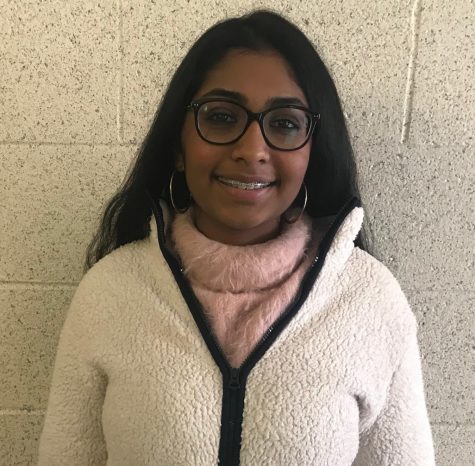 Shakila Sivarajan, Staff Writer


Shakila started writing for The Harbinger in her freshman year, and can't wait to take a journalism class next semester. She writes for The Harbinger...