Cross country teams sprint to finish at States
First time boys' team qualifies in 24 years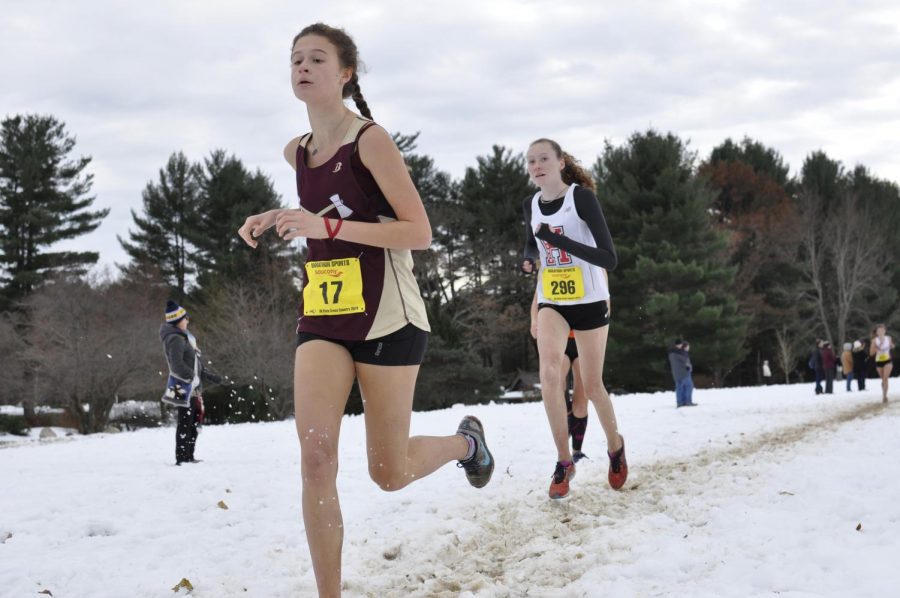 Both boys' and girls' cross country teams fought through the snow and ran in the  All-State meet on November 18 where the boys' team finished nineteenth and the girls' finished twentieth.  Senior captain Tess Reyes also individually finished eighth.
This was the first time the boys' team has qualified for states in 24 years.  Coach Nathaniel Uttaro credits it to the boys' hard work and he recognized the efforts of sophomore Will Lamburn and junior James Carroll who were the top two finishers for Algonquin.
"James has improved every step of the way," Uttaro said.  "He was running JV at the beginning of the season and he just steadily got better every single meet.  Will really worked his butt off over the summer….and the results that he's seeing are [because of] his hard work."
After a tough battle to qualify for States, the girls' team did not know what to expect.  
"At Districts, it was a lot more tense because we just [were like] 'We gotta get there, we gotta get there, we gotta qualify,'" junior Julia Kardos said.  "There was a lot more at stake. Here [at States], it's more relaxed, even though it's a higher up meet.. It was a hard course and I'm glad that we got to do it, and I think we had a good effort as a team."
Due to the weather conditions, many did not do as well as they hoped.
"Given that the course was entirely snowed and iced over, and that everyone was sliding the whole time, I wasn't super concerned with my time today," Reyes said. "I was hoping to finish a bit higher place wise, but I can't complain."
Both teams plan to use this year's times as a baseline for next year.
"I think that [States] will get the team very excited to start off next year knowing that they finished strong the season before," senior captain Abby Hurley said.  
"I know these kids love to work hard every single day and I know they'll do great things next year just based off this season," senior captain Jonny Symons said.
About the Writer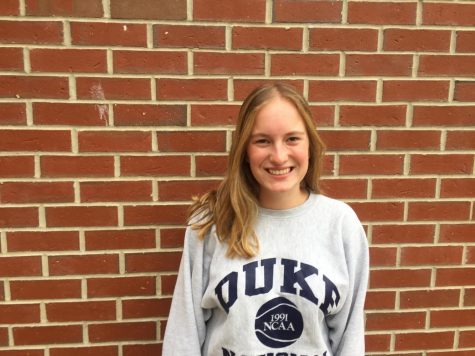 Liza Armstrong, Online Editor
Liza started writing for the paper her freshman year in journalism class after some not so subtle hints from her eighth grade English teacher.  After...