Top 5 things to know about 'Chicago the Musical'
Hang on for a minute...we're trying to find some more stories you might like.
The plot was originally based on the murderesses and celebrities of 1920s Chicago who turned their crimes into media fodder, becoming instant personalities due to public intrigue of women killing their husbands. The musical started as a play written by Maurine Dallas Watkins in 1962. Dallas reported on the actual criminals and the crimes they committed in 1920s Chicago, and used her first-hand knowledge to craft the play. 

In 1975, the show made its original debut on Broadway with critics giving it mixed reviews. The 1996 revival was considered to be much more of a success with critics calling it "much better than the original."
Velma Kelly and Roxie Hart are the main characters. They're both modeled after real life criminals Beulah Annan and Belva Gaertner who were accused of committing homicides against their lovers, which was a pattern going around all of Chicago. Roxie, an aspiring dancer, idolizes Velma who is a cabaret singer famous throughout all of Chicago.
The 2002 film adaptation, directed by Rob Marshall, went on to win six academy awards, including Best Picture. Nominees included Renée Zellweger for Best Actress as Roxie, while Catherine Zeta-Jones who plays Velma went on to to win for Best Supporting Actress. It's currently the longest running American musical on Broadway and claims the title for the longest running musical revival, surpassing "Cats" in 2013.
The women meet in jail where a rivalry begins as they both compete for lawyer Billy Flynn's attention, set in stylistic choice the musical goes in and out of Roxie's imagination adding dance numbers into the mix with songs such as "All that Jazz" and "Cell Block Tango". While detailing the rivalry between these two it bears resemblance to the rivalries between modern pop-stars where attention is the prize.
The musical produced by Bob Fosse and Fred Ebb, was originally thought of by Fosse's wife, Gwen Verdon,in the 1960s who asked if there was any way to transform the story into a musical after she had read the play by Watkins. After a few years it was turned into the musical of jealousy, murder and jail that is now known as "Chicago:The Musical."
About the Contributors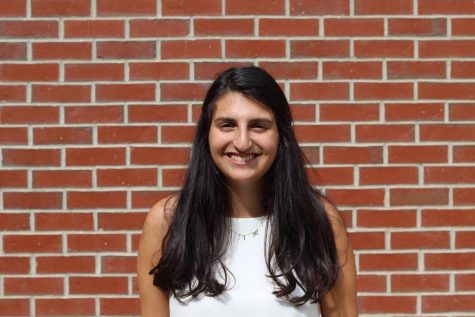 Maria Tand, Photo Editor
Maria started writing for the Harbinger in her junior year while taking journalism. She then became an assistant editor for A&E at the end of her junior...