Q&A: Senior Liliko Uchida reflects on album release, path as a music artist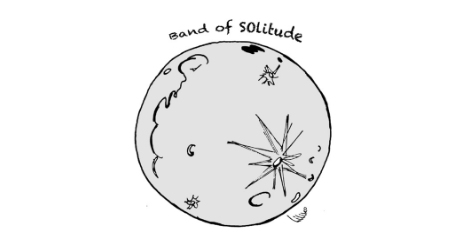 Senior Liliko Uchida is an avid singer-songwriter who recently released an 11-track album titled "Band of Solitude." You can listen to it through spotify or youtube, and follow Uchida's music instagram account @liliko.music.
Why should people listen to "Band of Solitude"?
"I think people should listen to 'Band of Solitude' because I worked very hard on it and I hope it's enjoyable for people to listen to. I like constructive criticism and I want to improve more in the future."
What is your favorite song on the album?
"I like the song 'Personal' because it's not a slow song and pushed me out of comfort zone. It is more pop-like with relatable lyrics and broad sound."
Is there any deeper meaning to "Band of Solitude"?
" I think of [my music] as the sound itself, instead of trying to layer in a deeper meaning.' I put it in an order that makes it sound the best and not in terms of lyrical significance. I tend to have more upbeat songs in the beginning and slower tunes near the end."
What instruments do you play in your songs?
"Most of the instruments in my songs are live, but I do use some virtual instruments. I play the piano, keyboard and guitar live, but I play the drums through Garageband and make the beat after I play the live instruments."
Are you planning on releasing any more music after this?
"I'm hoping to release another album, but I still need to work on it, and I'm trying to have it done by sometime next year."
Do you plan to continue making music after high school?
"I definitely want to continue making music, but I don't want it to become a career. I like it as a hobby, but I don't want to preform as my job."