Faculty Friday: Sean McGrath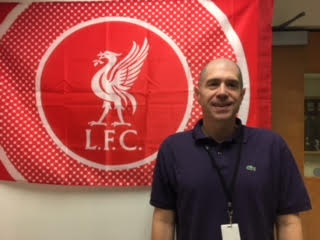 What's the worst excuse for missing homework?
"If someone told me my dog ate my homework that would be the worst one."
What's your favorite thing to eat for breakfast?
"A bowl of cereal with a banana, not that interesting."
What's one thing you hated as a kid but love now? 
"Baseball, for the most part."
Where's the most interesting place you've been?
"I think it's Japan."
What's your favorite period of the day?
"My favorite period of the day is period three."