Cafeteria changes for a purpose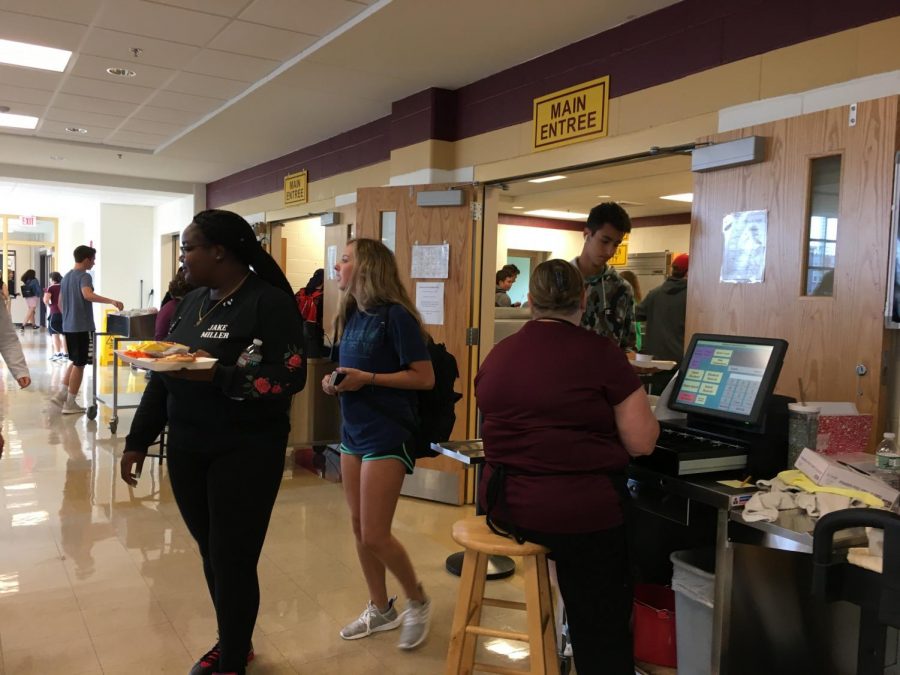 Cafeteria staff are working to maintain student happiness while staying within government regulations and financial restrictions.
To achieve these goals, this year the price of a school lunch has increased, iced coffee is no longer being served in the mornings, the milk is coming from a different manufacturer, chicken nuggets will now be served on Mondays and staff are looking to try out new recipes.
"We're trying to incorporate [new meals] within the constraints of products and costs, because we do only charge $3.35 for a lunch, which includes everything: labor, the cost of the food, the whole day and cleanup," cafeteria manager Diane Cofer said. "You're trying to do a lot with very little resources."
The price of a school lunch increased from three dollars to three dollars and 35 cents, according to Cofer.
Prior to this year's increase, lunches had cost three dollars for about 7 years according to cafeteria cook Betsy Swallow.
"The price of all food has increased, and the price of labor too," Cofer said. "And then a lot of the products that we used to get from the government have been eliminated, so now we're purchasing those at the retail price too. The combination has been hard to keep up with."
Iced coffee will not be served because of USDA regulations and the school's wellness policy, according to Cofer.
"With the USDA regulations we're not supposed to sell anything with caffeine in it," Cofer said. "If you're going to sell anything outside of the [regulations] it has to be within a half an hour of either the start of school or the end of school and we're not within that 30 minutes either, so we can't sell [iced coffee]."
Cofer guesses that the lack of coffee sales is "probably the change you hear the most grumble about" from students. Swallow misses the coffee sales as well.
"I was the one who made seven gallons of iced coffee every morning," Swallow said. "I miss it; I miss the morning interactions with the kids that I don't have anymore, but I think the students miss it most."
Last year the school milk supplier was Guerelic Farms, however this year the school shifted to Byrne Dairy.
"It's the same; it's just a different brand," Cofer said. "The pink cartons are really one percent, but I think a lot of students think it's strawberry."
Byrne Dairy was chosen as the supplier this year because it offered the school the lowest milk prices during a bid, according to Cofer.
"We're part of a collaborative and there are tons of schools that are part of this collaborative," Cofer said. "We go out to the vendors [together to get bulk pricing]. We get better pricing because there's so many of us that go together. We don't individually pick [the manufacturer] that we're going to use."
Chicken nugget day was shifted from Wednesday simply to change things up. According to Cofer, Wednesdays will be spaghetti day this year because of an ad from "Prince" pasta company.
"Wednesdays always used to be considered 'Prince Spaghetti day' back in the day," Cofer said. "So I thought, 'let's try Wednesday as spaghetti day.'"
Cafeteria staff are hoping to bring new ideas and recipes to the school throughout the upcoming year.
"We're actually having someone from the John Stalker Institute coming out," Cofer said. "I set them up to do Latin American cuisine, so they're going to come and hopefully share some recipes with us. It might not be necessarily different foods, but we might do a better job making them, or we'll have more spices or better flavoring."
However, trying new recipes can be challenging because of limited resources and the large number of people who purchase school lunches.
"We're always looking around on recipe sites, but it's hard to find something that you can adapt from a normal family recipe to feeding hundreds of people," Swallow said.
Despite some constraints, Cofer urges students to bring ideas for new meals to cafeteria staff.
"If anybody has ideas of something that they would like us to try, we're open to ideas," Cofer said. "If you're not sure you're going to like something, we'll give you a little forkful to make sure before you buy it."
She also hopes that students will bring their honest feedback on new recipes.
"Let us know because we want to know and we want to make it better," Cofer said. "We want to feed the students and them to like what we're serving."
About the Contributor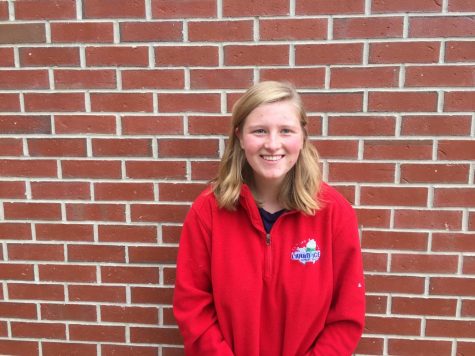 Maggie Del Re, Editor-in-Chief
Maggie was unwillingly thrusted into journalism class freshman year due to a scheduling snafu. Already a passionate writer, she quickly fell in love with...