REVIEW:Be surrounded by cozy, artistic atmosphere while sipping delicious coffee at 291 Coffee House
Hang on for a minute...we're trying to find some more stories you might like.
Entering 291 Coffee House, you are greeted with eye-catching and colorful artwork that combines the raw, rustic elements of an art studio with the relaxing atmosphere of a cafe.
Stepping into the coffee house, the sound of calming, gentle music meshes with the unique atmosphere inside. The art on the walls varies from cold winter sunsets to unicorns; anything you can imagine is painted on a canvas hanging on every wall. There are long tables used for both seating and painting. On the tables and floors, there are several paint marks from previous visitors, making you want to grab a paintbrush and add a paint mark of your own.
291 Coffee House is located at 291 Main Street in Northborough, right down the road from Algonquin and directly next to Britney's Cafe. Although the name does include the words "coffee house," they offer a variety of other drinks and pastries, making sure its center of attention is still on the artwork itself.
With the main focus revolving around art, 291 Coffee House offers art lessons and paint parties for both adults and kids, as well as free coloring pages at each table that take your mind off of reality as you sip your tasty warm coffee or ice cold frappuccino.
Coffees and teas range from $2 to $6 and include espressos, cappuccinos, lattes and more. Drinks come in small, medium and large sizes and can be modified to include any ingredient available.
If coffee isn't your first choice, 291 Coffee House also offers healthy smoothies. Smoothies cost $6, and range from banana and cinnamon to oats and peanut butter.
The coffee house is open seven days a week, with varying opening and closing times. On Mondays and Tuesdays, the coffee house is open from 7am to 2pm. On Wednesday to Friday, it is open from 6:45am to 4pm. On Saturday and Sunday, the shop opens up at 8:30am and closes at 2pm.
For students, the 2pm closing time is really cutting it close. Especially if you drive, waiting for the busses to leave first has you leaving school at about 2:10 if you're lucky with all the traffic. The Monday through Wednesday closing time just simply doesn't work with students leaving school. However, if you have senior privileges, this could be a close and convenient spot to visit during school hours.
291 Coffee House has a cozy, artistic atmosphere that pairs well with the good food and great coffee. The focus on art adds not only to the experience but also the ability to create art drinking your coffee makes the coffee house warm and welcoming.

About the Writers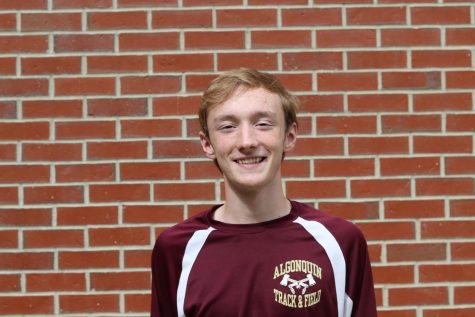 Ben Weber, News Editor
Ben Weber decided to take Journalism his freshman year and then later became the Assistant News Editor his junior year. He is now the News Editor. Ben...