Students recognized in literary contest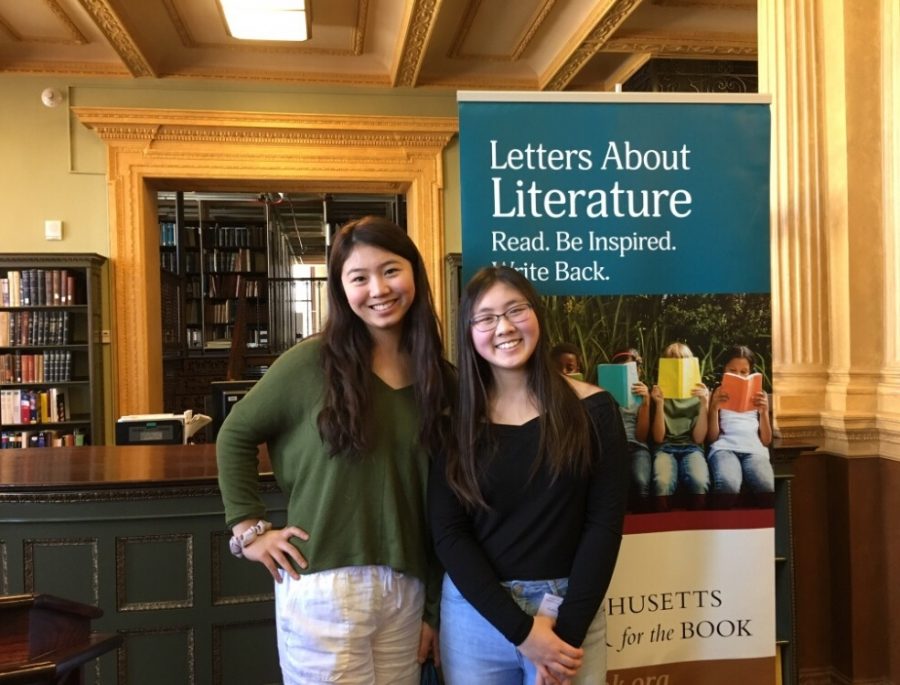 Senior Paige Morse and sophomores Katherine Yang and Andrea Jiang placed in the statewide Letters about Literature contest, where students from grades nine through twelve write a letter to the author of a book, poem, or speech that has impacted them personally.
All three winners were surprised to hear they had received an award for the contest because they had entered primarily to earn extra credit in their English classes.
"I was really shocked that I actually won an award for it because a lot of kids in my class had submitted, and I was one of the few that was selected," Morse said.
Morse and Jiang were awarded honors, while Yang received top honors and went on to represent Massachusetts in the national competition. Her award also came with a 200 dollar cash prize.
In her letter, Yang chose to write to Jeffrey McDaniel, author of the poem "The Quiet World."
"I figured it's a literature competition, so it would be interesting to write about the opposite of words, which is silence," Yang said.
According to Yang, when she was younger, the poem taught her how to express herself.
"I was always frustrated that I felt like language had a certain barrier, and there were things that I couldn't describe just by speaking," Yang said. "The poem helped me understand silence is more important than words…you can express solidarity or love through just actions."
Jiang also decided to write to an author that made an impression on her when she was young: Grace Lin, who wrote the book "The Year of the Dog."
"I expressed gratitude and thankfulness because [Lin's book] really helped me when I was growing up," Jiang said.
Morse addressed Jessica Valenti, author of the memoir "Sex Object" in her letter.
"I talked about what the book meant to me and gender discrimination in my own life," Morse said.
As a result of the award, Morse feels more assured in her abilities as a writer.
"Literature and stuff like that hasn't usually been my strong suit, so I would say [winning the award] made me more confident," Morse said.
Likewise, Jiang's view towards her writing capacity has improved because of this recognition.
"I used to think I was really bad at writing, and I still kind of do, but I think [my opinion of myself as a writer] has changed a little bit," Jiang said.
English teacher Valerie Burdette is very excited about her students' achievements.
"I'm really proud of these kids for their fantastic writing and obviously their passion for an engagement with literature, which led them to write these letters," Burdette said.
On April 24, Jiang and Yang traveled to the Massachusetts State House for a ceremony during which they were presented their awards. Yang also read her letter to the attendees.
"It's great for students to think about getting a wider audience," Burdette said. "I know that sometimes students are self-conscious about having others read their work, but I think it's also important to think about a wider audience beside classmates and a teacher."
About the Contributors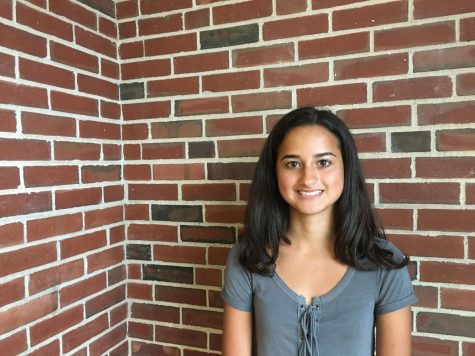 Gabriela Paz-Soldan, Editor-in-Chief
Gabriela started writing for the Harbinger at the beginning of her sophomore year through Journalism class. She is currently Editor-in-Chief.