'Wegmans: the Musical' returns to stage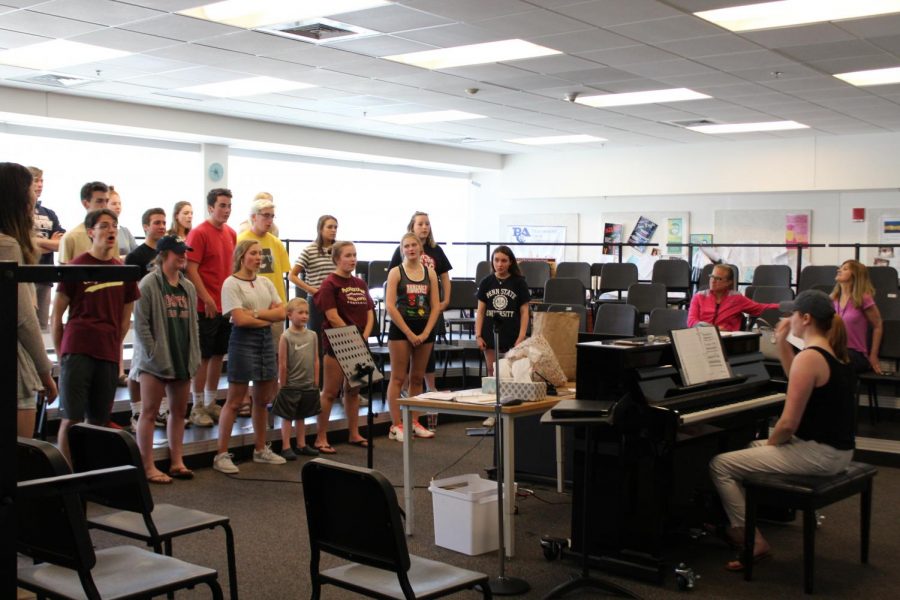 Since Wegmans first opened its doors at Northborough Crossing in 2012, it has attracted a surplus of people from all around Massachusetts, igniting an obsession with the supermarket chain, so much that drama teacher Maura Morrison's students wrote and performed an entire musical based off of Wegmans that year. This year they are aiming to do it again.
"I wanted a show that would not cost a lot to stage and we didn't have to pay for any copyright," Morrison said. "Because it's a flexible kind of script, I get suggestions from people in the cast. I'm thankful for their creativeness in this process."
"Wegmans the Musical!" will run in the auditorium on June 7 and 8 at 7 pm. The story is about two competing supermarket chains, Wegmans and Acme foods, whose managers are twin brothers. One is jealous of the other and plots to destroy Wegmans resulting in a hilarious plot interlaced with musical numbers, shopping carts and some surprises along the way.
"It's a tale of sibling rivalry and undermining a success," Morrison said.
However, this time around there are different things to be excited about.
"There will be performances from people that have not sang before, there are seniors who this is their last performance of their high schools career," Morrison said. "I'm excited about the continued process of working on it."
Senior Seamus Fay, who plays Sheldon, one of the leads, is also excited about his part in the musical as this is his musical performance debut.
"It's about going out of your comfort zone and you get to meet a lot of new people… I'm excited about my singing debut whether it's good or bad I'm just excited," Fay said. "There are a lot of unexpected things that we are excited for people to see."
However, one big takeaway that contributes to the success in rehearsal so far is how close the cast of 62 students has gotten. They feel as if they have created a family and an everlasting bond.
"Performing with the seniors is really special because for all of them it's like one last hurrah; the fun is in the bonds we've made together," junior cast member Lauren Earley said.
Morrison, who most recently directed "Legally Blonde the Musical," is praised by the cast.
"She's the most influential woman in my life apart from my mom," senior and cast member Max Keegan said. "She's an amazing person and an amazing director."
Morrison is not worried about whether there is pressure to live up to the original show.
"I want to have a successful show… the point is not to outdo the first show," Morrison said. "We've updated a lot of stuff putting in some new music… we're having fun with it!"
About the Contributors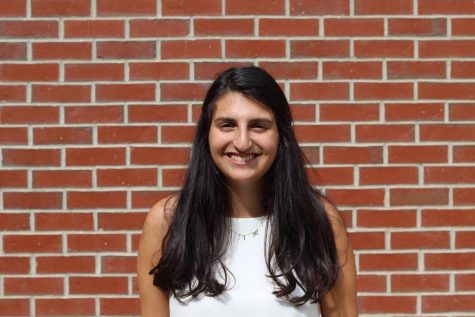 Maria Tand, Photo Editor
Maria started writing for the Harbinger in her junior year while taking journalism. She then became an assistant editor for A&E at the end of her junior...