Girls' lacrosse cradles strong team foundation for future success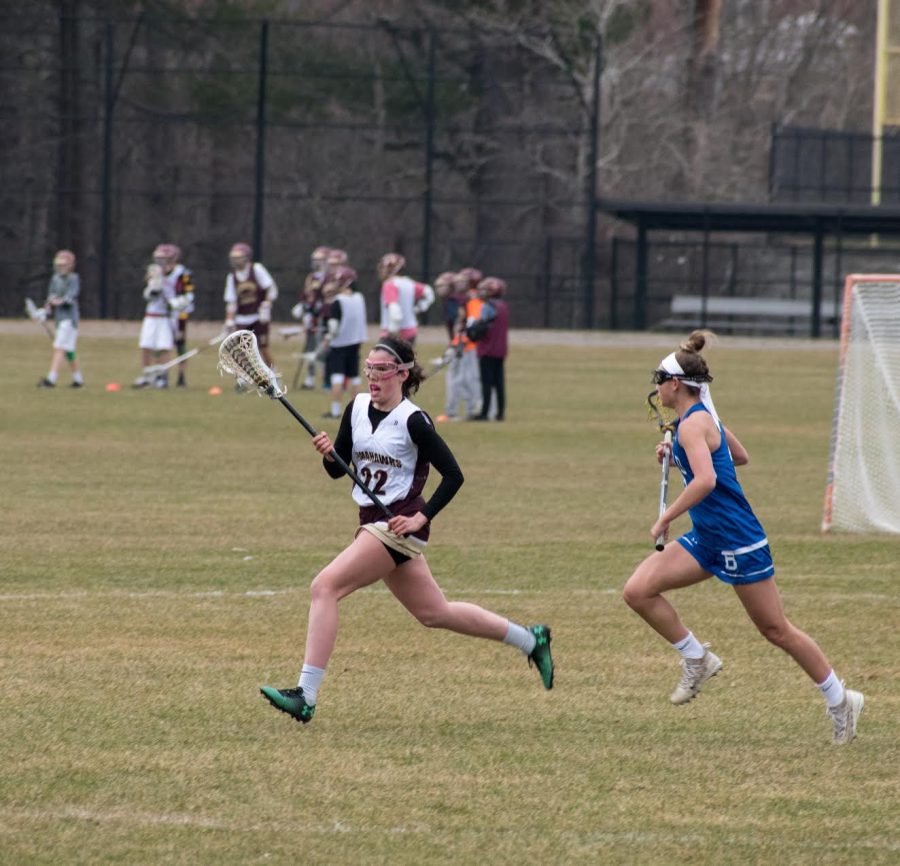 The upcoming season for girls' lacrosse looks bright with the strong foundation of returning players and a powerful team bond.
The team is looking ahead and hopes for a strong foot in playoffs.
"I think our biggest goal is that we all want to make a run in playoffs again this year," senior captain Grace Gibbons said.
The girls hope to accomplish this by building the team chemistry and starting off strong with the already growing potential.
"We really have the potential this season to be a strong unit and we want to take full advantage of that," junior captain Erin Blake said. "Most of our team is returning players so we want to emphasize the importance of teamwork and working well with one another."
Because the team has such a large group of returning players, the team's atmosphere is radiating a hopeful season.
"The team atmosphere this year is really good and the best it's been in years," senior captain Caroline Riley said. "We have a great group of girls who love the game and are excited for the season to begin. We are hoping our team chemistry can continue to build throughout the season and that it will help us win games."
"Our team has had to reinvent ourselves from past seasons, but this year we're all welcoming, happy, driven and excited for what the season has in store for us," Gibbons said.
"Everyone wants to win and go far this season, and it really sets the tone," Blake said.
With the emphasis on returning players, the captains noticed some standout players who will hopefully help bring the team a successful season.
"Our team is pretty strong on all ends of the field," Gibbons said. "[Junior] Sophie Scearbo is an outstanding attacker and midfielder, [senior] Juge [Julianne] Sacco dominates the draw on midfield and plays really hard defense and [junior] Danielle Brazeau is a tough defender who has all around great skills and a real sense for the game."
Although the team is focused on having a solid season, they also look forward to the overall team experience.
"I'm most excited about getting closer with all the girls on our team and making the most out of my last season at Algonquin," Gibbons said.
"I am most excited this year about being a senior and ending my last season of gonk sports with this team," Riley said. "I can't wait to give it everything I have and to see how far we will make it this year."
The team will play their first game at home on April 3 against Nashoba Regional High School.
About the Contributors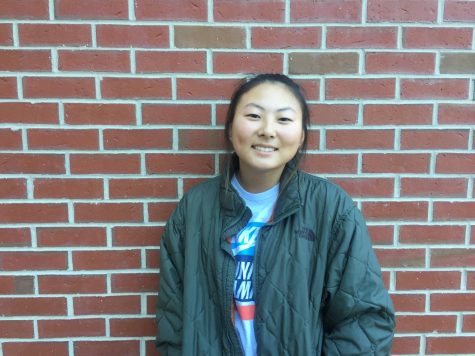 Darby Kim, Sports Editor
Darby started writing for The Harbinger in journalism freshman year. She became the assistant sports editor end of freshman year, and now she is currently...