Girls' hockey exceeds expectations, qualifies for semifinals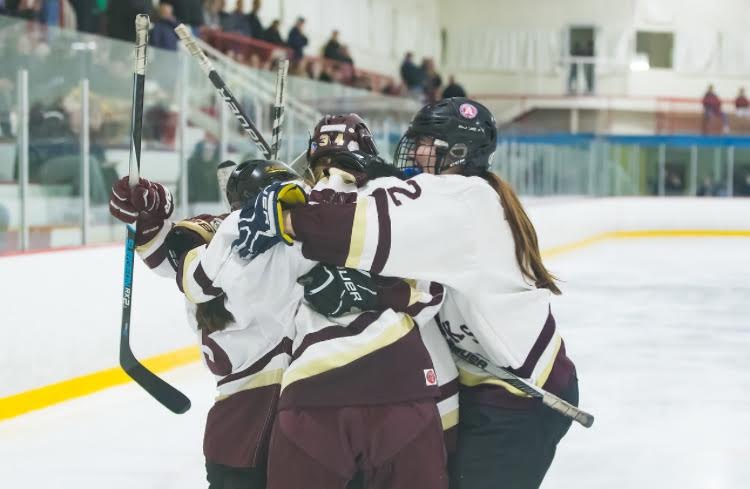 The girls' hockey team expectations by not only qualifying for playoffs, but making it to the states semifinals for states, the farthest the team has ever gone.
"This is our first return to playoffs since my freshman year," senior captain Angie Ferro said. "Going into playoffs we were ranked as the thirteenth seed, and we ended up as one of the final four. This season our team really came together and made it the furthest any team has in program history."
"We definitely exceeded our expectations," senior captain Julianne Sacco said. "We had a very hard schedule and ended with a 14-10 record. As for playoffs, we made it the farthest that Algonquin girls' hockey ever had."
Overall, the team feels that their strong bond contributed to their success.
"Our teamwork and team dynamic is our biggest asset," Ferro said. "We are a family on and off the ice, and it shows. We trust each other completely and it is obvious in our playing style. Without the support of all our teammates, we wouldn't have been able to make it this far."
Even though the team didn't win the championship title, they are ecstatic over their accomplishment.
"We were just so proud of ourselves because our hard work and dedication at practice and off ice workouts paid off and led us to something amazing," sophomore Ava Domolky said.
Now, the team is hoping to continue their success into next season.
"I hope that they continue to work hard and get better and have a successful season as we did this year," Sacco said.
About the Contributors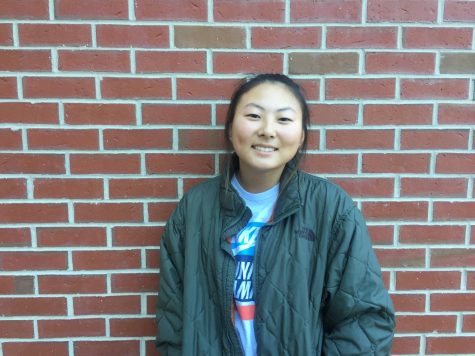 Darby Kim, Sports Editor
Darby started writing for The Harbinger in journalism freshman year. She became the assistant sports editor end of freshman year, and now she is currently...