Sports spring into play
Spring sports captains share their goals for the season.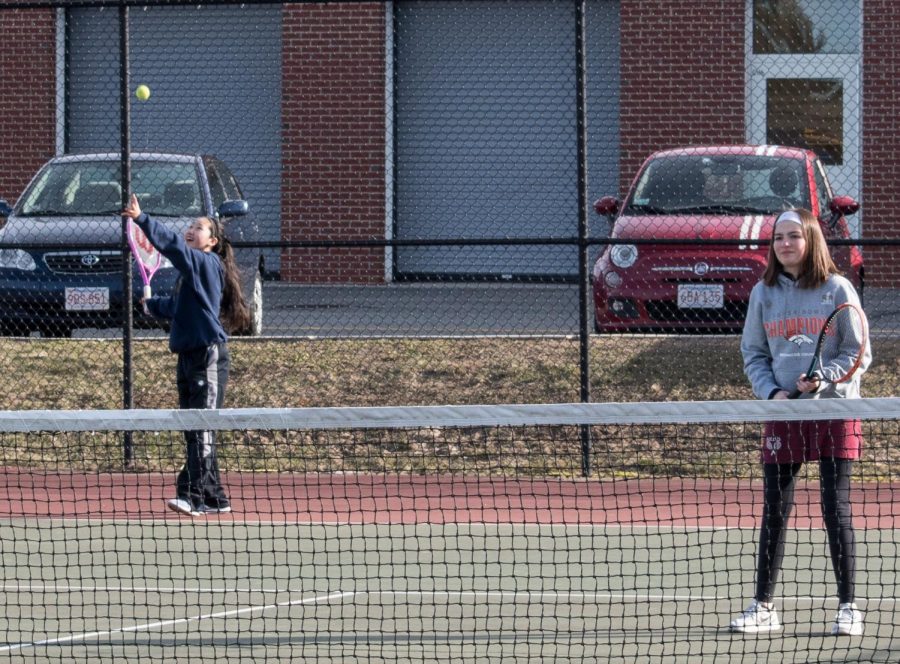 Girls' Lacrosse:
Coach: Vanessa Larareo
Captains: seniors Caroline Riley and Grace Gibbons and junior Erin Blake
"Our hopes really revolve around becoming a strong unit. We all know each other well and are comfortable with each other. There's a lot of talent on this team this year and I think if we work together and apply it, we can do great things this season," Blake said.
Boys' Lacrosse:
Coach: Matt Nofsinger
Captains: seniors Will Levine and Tommy Ackil
"My hopes for this year are simple, I want to win states and I bet the rest of the team has the same ambitions as me. We definitely have the talent to go far this year," Levine said.
Boys' Track:
Coach: Andy Boschetto
Captains: seniors Nick Carulli, Andrew Michalik, Chris Perry, Max Walter, and Dylan Logan   
"My hopes are for everyone on the team to have as enjoyable an experience as possible and for the team to strive to reach peak performance," Michalik said.
Girls' Track:
Coach: Ken Morin
Captains: junior Laura Dunderdale, seniors Olivia Giles, Rosa Daiepor, Sydney Carney, Kayla Burns, Maura Mulligan, and Hannah Hu
"The team is absolutely massive this year, with some great new additions from the freshman class. I hope to see these new athletes, as well as the returning ones, give some of our opposing teams a run for their money. Wachusett has been sitting as league champs for a number of years now, and with some key athletes, we definitely have a chance to dethrone them. We have some fairly new coaches who can certainly get us there, so it is an attainable goal for both the boys and girls track team," Dunderdale said.
Boys' Volleyball:
Coach: Nick Bryant
Captains: seniors Jon Bocamazo, Alex Chen, and Ben Lee
"We hope to rebuild this year from losing all of our starting seniors, work with our young talent, a lot of varsity sophomores, and make a deep playoff run," Chen said.
Unified Track:
Coach: Kevin Hausmann
Captains: sophomore Halle Zides, seniors Mary Kate Lehman, Audrey Lord, postgraduate Will Corwin, juniors Kaleigh Baker and Christopher LaPlante
"As a team, we always have the goal to grow really close as a team and to treat everyone equally, we also hope for each individual to grow and improve physically and mentally throughout the season.  Our biggest goal is to do well at the Leagues meet, and send many of our team members to the State Championship," Zides said.
Girls' Tennis:
Coach: Julia Doyle
Captains: seniors Leah Lidsky and Talia Gilfix
"I'm hoping that we'll make a strong playoff run this season. We have a lot of really talented players on the team this year and the potential to be very successful," Gilfix said.
Boys' Tennis:
Coach: Gerald Cushing
Captains: seniors Jason Nguyen and Tyler Zhang, junior Christian Jorgensen
"I definitely have high expectations for the team this year. I think everyone on the team wants us to not only win CMass, but also have a shot of winning states. Anything short of that would be a disappointment due to the motivation and talent that we have on this team," Zhang said.
Baseball:
Coach: Mike Mocerino
Captains: seniors Nathan Anderson, Ryan Courtwright, Drew Courtwright, and Anthony Francalancia
"Our main goal as a team is to have a ton of fun this year.  We obviously want the trophies (league title, district championship, state championship), but most importantly we want every single kid on the team to enjoy themselves and to look forward to playing every day.  We will be a gritty team who will give 100% every day and no one will have a better team chemistry than us," Anderson said. 
Softball:
Coach: Kristen Morcone
Captains: Junior Mia Mcauliffe, Senior Emma Hopfmann, Senior Emily Pageau
"Some hopes for this season are   that we take what we learned on and off the field last year and use it to motivate and push ourselves to become a better team," McAuliffe said.
Girls' Rugby:
Coach: Emily Philbin
Captains: senior Emma Hutchins and Kate Griffin
"This year, so many new players joined and we haven't had this many on a team in a long time.  There are almost 50 girls. Our hopes this season is to not only strengthen our varsity team, but to also build upon a JV team.  Expanding the rugby program at our school is giving my teammates and I more opportunities and experience. My teammates and I are very excited for the rest of the season as we continue to grow as rugby players," Griffin said.
Boys' Rugby:
Coach: Jonathan Pryor
Captains: senior Ben Spellman,Walker Haskins, Alex Gowdy, and Nick Ferreira
"My aspirations for the team this year are big.  Last year we made it to the semifinals last year and lost due to unfortunate circumstances involving the seniors.  There is a lot of potential in the team this year and I'm expecting big things. I am looking to at least make state championships this year,"  Spellman said.
Girls' Golf:
Coach: Sandra Robichaud
Captains: seniors Kate Walker and Allison Berardi
"My hopes for this season is that we really come together as a team and play to the best of our abilities.  Everyone on the team has great potential and if we can really gel as a team, I believe there is nothing stopping us from winning districts, even states," Walker said.
About the Contributors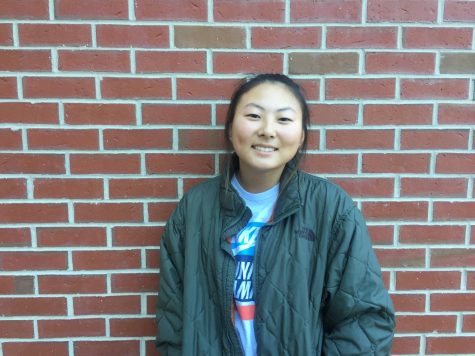 Darby Kim, Sports Editor
Darby started writing for The Harbinger in journalism freshman year. She became the assistant sports editor end of freshman year, and now she is currently...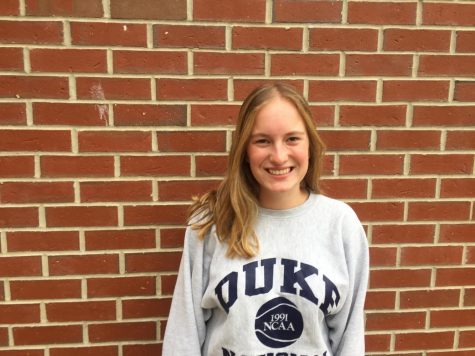 Liza Armstrong, Online Editor
Liza started writing for the paper her freshman year in journalism class after some not so subtle hints from her eighth grade English teacher.  After...