Saeed uses music to assert himself in the community
Hang on for a minute...we're trying to find some more stories you might like.
With the recent release of his new tracklist, "#SAEEDSZN," senior and rapper Ali Saeed continues to express himself and share his experiences in unique ways.
"#SAEEDSZN" includes personal tracks that Saeed has been working on since the beginning of this school year.
"When I put out the EP or the playlist, people have said that I rap better than I speak and [the music has] really helped me to express myself a little more," Saeed said.
Saeed believes his music has helped him to communicate himself.
"I was this Pakistani kid growing up in an American environment," Saeed said. "I was super confused. I didn't really know how to talk to people. So when I found hip-hop, it stuck with me, and it helped me to bridge the gap between what was in my head and what I wanted to say."
Saeed's original motivation for his projects came from negative childhood and middle school experiences.
"The reason I started rapping in the first place was because I've faced bullying in middle school," Saeed said. "I started writing when I was eleven, but I didn't make it public until I was thirteen. I basically took all the negative aspects that were happening in my life, and I put them into words."
One of Saeed's rap and hip-hop collective Breakneck Hill crew members, Wylie Ith, a 2017 ARHS graduate, agrees that Saeed uses his music to show the community who he is.
"He definitely uses his music to separate himself from having the social norms of Algonquin, and to tell people that he's not afraid to be himself," Ith said.
Saeed's recent project is not the only package Saeed will release this year.
"There's another EP coming up before the summer," Saeed said. "I'm not stopping. This is what I want to do for the rest of my life. We got a lot of other artists in [Breakneck Hill] and a lot of other rappers. I will be collabing with them. They'll be collabing with me."

About the Writer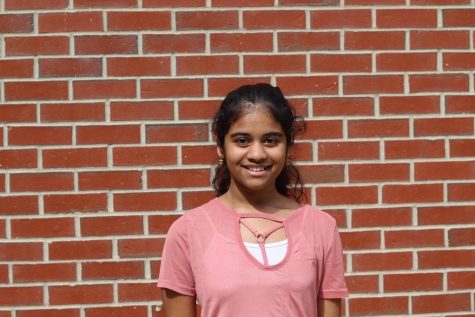 Pranitha Polavarapu, Senior Staff Writer
I started writing for the Harbinger in Freshmen year, the same year I took journalism. I'm an assistant opinion editor for the harbinger. Other than...