REVIEW: 'Home Again' proves to be an enjoyable romantic comedy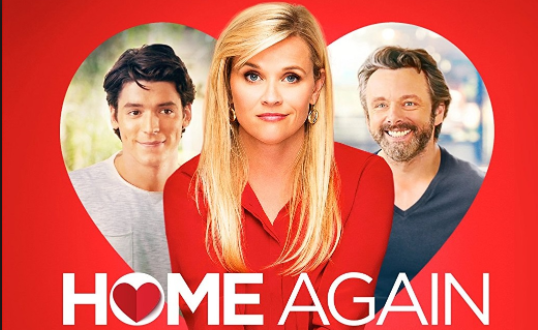 As time moves on, so do movies and their genres. Romantic comedies, affectionately known as rom-coms, have seen a drought in the last few years, but the 2017 Nancy Meyers produced film "Home Again" brings the genre back full-force. Starring Reese Witherspoon, it is a light and refreshing rebirth of the beloved genre.
The film is a debut for director and screenwriter Hallie Meyers-Shyer, who loosely based the movie on her own experiences. Both of Meyers-Shyer's parents, Nancy Meyers and Charles Shyer, are known for their work on romantic comedies like 1991's "Father of the Bride" and 1998's "The Parent Trap". While taking after her parents, Meyers-Shyer also puts her own twist on Alice Kinney's (Witherspoon) story as she navigates the challenges of being a mother and the even more terrifying task of being newly single.
Alice's story opens with a voiceover and soft mediterranean music as she recounts the funny turn of events in her life, beginning with being the daughter of a famous director and now moving back home to Southern California with her two daughters. The opening pulls the viewer's attention immediately, with Alice's life story starting amidst joy and humor, setting the tone for the rest of the film.
The film's tone keeps upbeat with a twist as Alice meets three twenty-something aspiring filmmakers (played by Pico Alexander, Jon Rudnitsky and Nat Wolff) trying to get their movie picked up in L.A. When her mother (Candice Bergen) invites them to stay in the guest house as they work on their film, Alice has more on her plate than she bargained for. The film shows its comedic sense when Alice rediscovers her passion in a humorous encounter with one of the guys. No doubt the movie will leave viewers laughing at the comedic timing of the many coincidental events, like when her ex attempts to come back into her life.
The filming is bright with light, the music is cheerful and the decor is entirely California chic. However, the film expands deeper than the surface as Witherspoon dazzles with the same charm from films like Legally Blonde (2001). For newcomers like Alexander, Rudnitsky and Wolff, we see their acting take center stage as they charm the audience and the characters while playing off of Witherspoon's Alice with flirtation that humors the viewer.
"Home Again" is a feel-good movie for anyone at any age, bringing comedy with real life struggles such as letting go and moving on. Although not everything goes as planned as kids, an unreliable boss, relationship drama and even an ex-lover get in the way, Alice still tries to keep it all together and feel at home…again. 
About the Contributors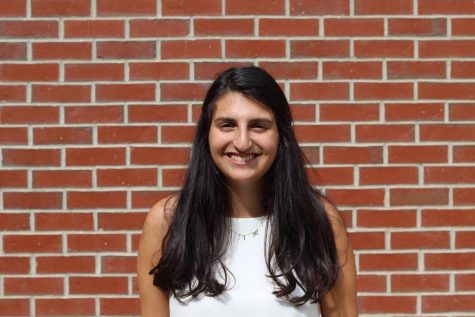 Maria Tand, Photo Editor
Maria started writing for the Harbinger in her junior year while taking journalism. She then became an assistant editor for A&E at the end of her junior...