WBZ radio guest speakers report on careers in news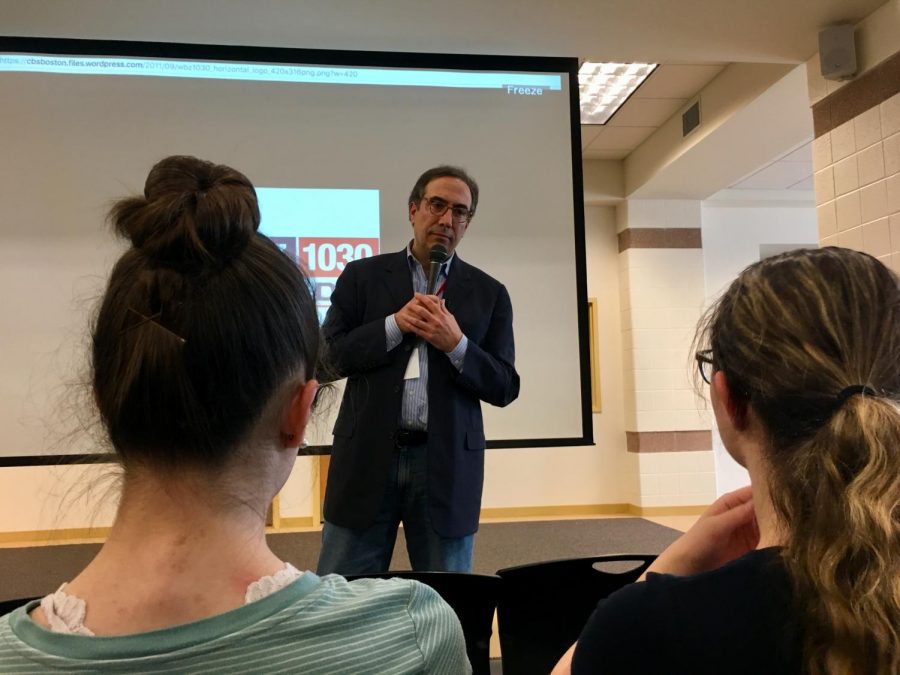 WBZ morning radio anchor Josh Binswanger and producer Matt Ledin spoke to students on March 1 in the library about their role in the changing news industry.
Binswanger and Ledin both have ties to Algonquin; Binswanger's son is a current senior and Ledin is a 1979 graduate. Ledin was the editor-in-chief of The Harbinger while a student at Algonquin.
As a professional journalist with many years of experience, Ledin offered advice to fellow Tomahawks.
"We wanted to convey what [working in the news industry] has been like for us, and for anybody that is interested in the news business, and how important news is, especially in this day and age," Ledin said.
Binswanger reminded students to have a critical eye on what media they are consuming from news platforms and on social media.
"[I want students] to be discerning consumers of information," Binswanger said. "Don't take it at face value that what you're hearing is fact. Get information from multiple sources and draw your own conclusions."
In changing times, Binswanger strives to expand his knowledge in the field of journalism often and continues to adapt to changes in the industry.
"The best part of my career as a whole is that I am constantly learning, but I am being paid to be a student in a weird way," Binswanger said. "You have to learn about everything because that is what [journalists] cover: everything."
Usually students learn from guest speakers, but Binswanger and Ledin feel that they have much to learn from the students they engage with.
"When I come and talk to a group of kids today, I'm inspired by [them]," Binswanger said. "Being able to talk about issues that impact you, such as the Parkland shooting and other issues; those all matter."
About the Contributor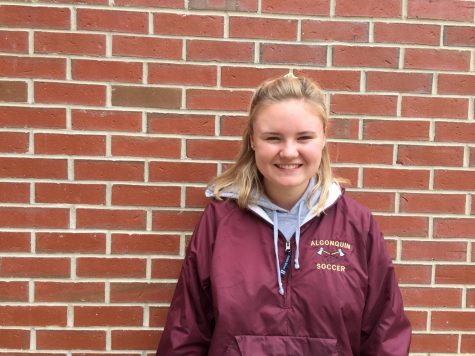 Paige Morse, Editor-in-Chief
Paige Morse began writing for the Harbinger during her freshman year. She has written many A&E pieces, but dabbles in sports, news and opinion. Outside...