Boys' basketball slams out stellar performance at Boston's TD Garden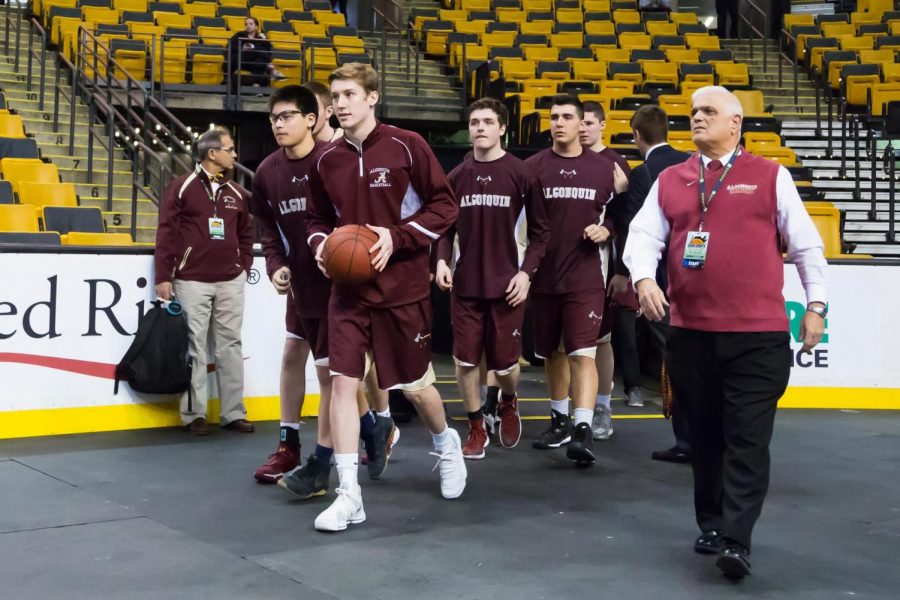 Boys' basketball was given an opportunity to play a game at TD Garden against Westford Academy and delivered a victory with a score of 71-53 on January 27.
"We have a good relationship with Westford Academy, and they got an invitation to play at the Garden, so they asked us to play them," junior captain Nick Redden said.
According to senior captain Seth Krivanec, not only was the whole experience memorable, but this was their tenth win and they also clinched their spot in playoffs.
Since this was the first time the boys' basketball team played at TD Garden, the team believes it was one for the books.
"It was definitely a special game for us as none of us had played at the Garden before," senior captain Kyle Henderson said. "We're thankful for the opportunity and it was just awesome to get to do that my senior year."
Every little part of the experience meant a huge deal to the team.
"It was a crazy experience to play there, because it was always a dream to be able to play at the Garden," Redden said. "Also just walking through the halls of the Garden where the locker rooms are and going through security and stuff like that made the game feel even more special."
The players got a glimpse of what many basketball players strive for: playing in the NBA.
"This game was special on all levels," Redden said. "We got a nice coach bus rather than a regular school bus. We got to go into a side entrance and get checked through security which made it feel like we were in the NBA. Just overall playing on an NBA court was special in itself."
According to the captains, the whole experience was even more special with T-Hawk Nation by their side.
"The fact that we were playing at the TD Garden in front of our biggest student section yet was what made it special," Krivanec said.
"It was an unbelievable experience for our team and whole community," Henderson said. "The atmosphere was great as T-Hawk Nation showed out per usual."
The support of families and friends on this unforgettable day made everything all the more special to the team.
"The highlight for me would probably have to be standing in the tunnel waiting to play and seeing all my friends and family in the stands," Henderson said. "It meant a lot to my teammates and I to have people wake up and take a 9 o'clock train into Boston to come watch us play. [They are the] best fans in the state."
About the Contributors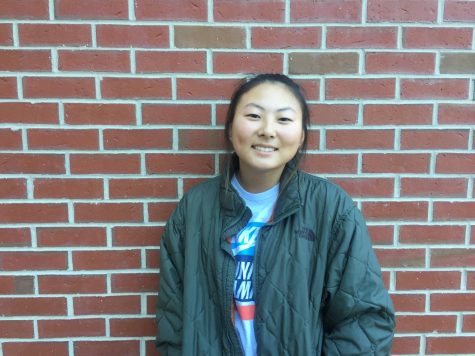 Darby Kim, Sports Editor
Darby started writing for The Harbinger in journalism freshman year. She became the assistant sports editor end of freshman year, and now she is currently...