Local artists start promotional group, produce music, visual art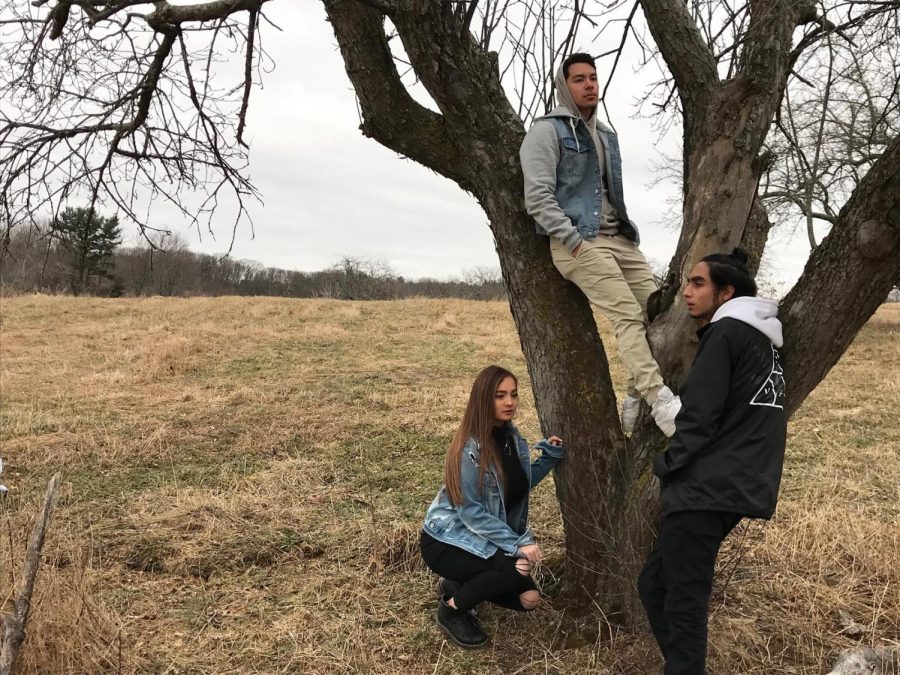 Members of local artistic collective Breakneck Hill are creating a name for themselves through their hip-hop music, artwork and promotional efforts.
"It's a collective/label like BROCKHAMPTON or Odd Future," senior Ali Saeed said. "We're just trying to spread the creativity and put imaginative and intuitive people on the map."
Saeed, along with recent Algonquin Alumni Nick Hong and Wylie Ith, collaborated to form the group in early 2017.
"Me, Wylie, and Nick were all hanging out, and Wylie wanted to record a track," Saeed said. "I'd always done joke songs with Wylie in video productions, but he wanted to make a serious track…so he came to my house and we recorded the track and we felt like, okay, this is sick! Like we actually did our thing here. And then we were like, you know what, we should create a crew or something like that."
Since then, the group has added several other members.
"We have people who are musicians such as Ali, KG, and our boy Ty," Nick Hong said. "We have people like Chloe who are involved with focusing on artwork and stuff like that…We have the artists getting their music out there, and we have people such as me and Wylie promoting it. So we're just all working together towards this one goal."
According to Nick Hong, the overall goal of Breakneck is to create a way for the members of the group to get their artwork into the world and hopefully help them advance their careers as creative people, whether that mean allowing them to pursue music, art, or business/promotion.
"We hope to expand and add more artists as time goes on, blow up our current artists and grow them individually and collectively, get our company noticed by more people and music industry buffs, and have our first live show this summer," Ith said.
The group is active on social media through their Instagram, @breakneckhill, and Twitter, @BreakneckHill_, where they post videos, artwork, and links to their music.
"We dropped a song called Obama earlier in the month and it's almost at 1,000 plays," Saeed said. "As of what's to come, I finished my EP, and that is coming out this month. Y'all better be ready. It's all turn-up stuff, it's all hype as hell."
"We're going to be coming out with designs for clothing so we can make money for the group," senior Chloe Hong said.
Chloe Hong will be designing the group's merch.
"Right now I'm just kind of like the random artist in the group," Chloe Hong said. "But every Tuesday on the Instagram story for Breakneck I do videos of me painting so it lets people have an idea of what I do, and I am starting to make new posters for the group."
The crew looks forward to producing more content and continuing to grow their brand.
"Breakneck is something that is near and dear to my heart," Ith said. "It's been an idea Nick, Ali, and I sat on for a while. And one day we took our skills and made it happen…To anyone who supports us I say thank you. You guys push us to create more content."
About the Writer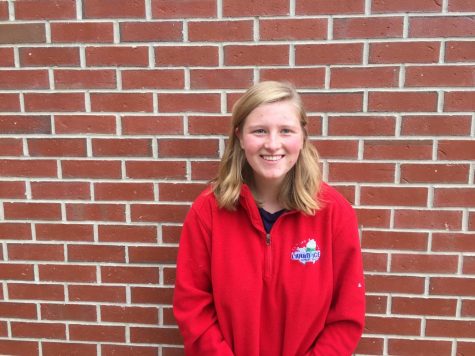 Maggie Del Re, Editor-in-Chief
Maggie was unwillingly thrusted into journalism class freshman year due to a scheduling snafu. Already a passionate writer, she quickly fell in love with...