Fashion and retail class designs costumes from recycled materials for "Legally Blonde"
In true Elle Woods fashion, fashion and retail teacher Nicole Ruffo's class has been hard at work throughout the past months compiling costume boards and costumes for this year's Legally Blonde musical.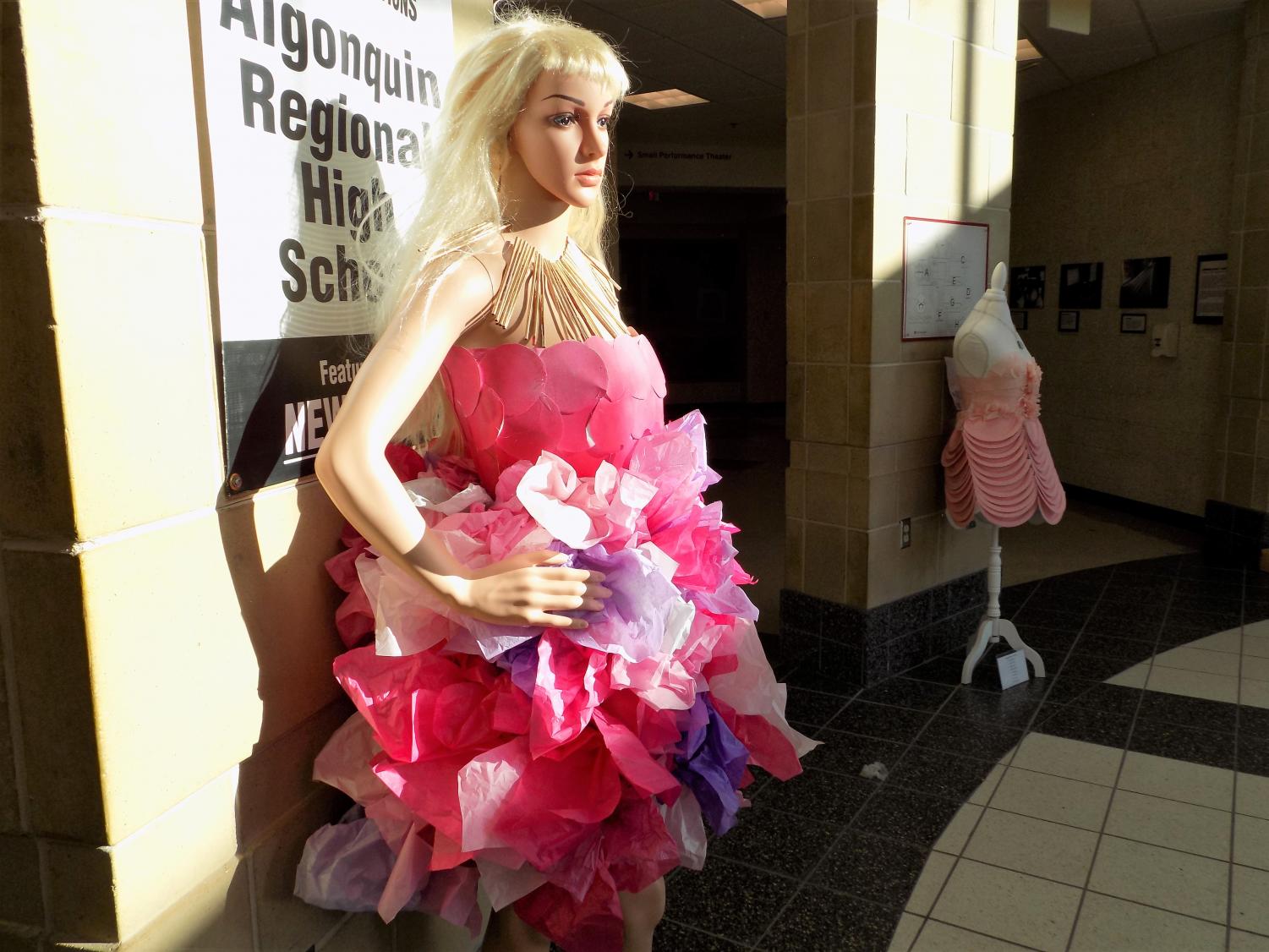 "My students wanted to create something," Ruffo said. "This year Ms. Morrison asked if our class would be involved in creating costume boards for the play, which is amazing because the kids actually created something that they're going to see come to life."
According to fine and performing arts teacher Maura Morrison, she made this decision in an effort to extend the opportunities available to students.
"The goal was to involve as many staff and students from Algonquin as possible and to give an opportunity for students to take what they're learning in class and apply it to something that is going to be seen by an outside audience," Morrison said.
From designing costume boards to acting as personal stylists to shopping for clothing, students found many ways to contribute.
"From beginning to end, the students were involved in the creation of these costumes," Ruffo said.
Junior Sophia Walker, who took fashion and retail as a sophomore and plans to pursue a future in fashion, has been an integral member in this process.
"Whether it was painting sets after school or running back and forth behind stage to deliver costumes to the cast, it's been an amazing experience," Walker said.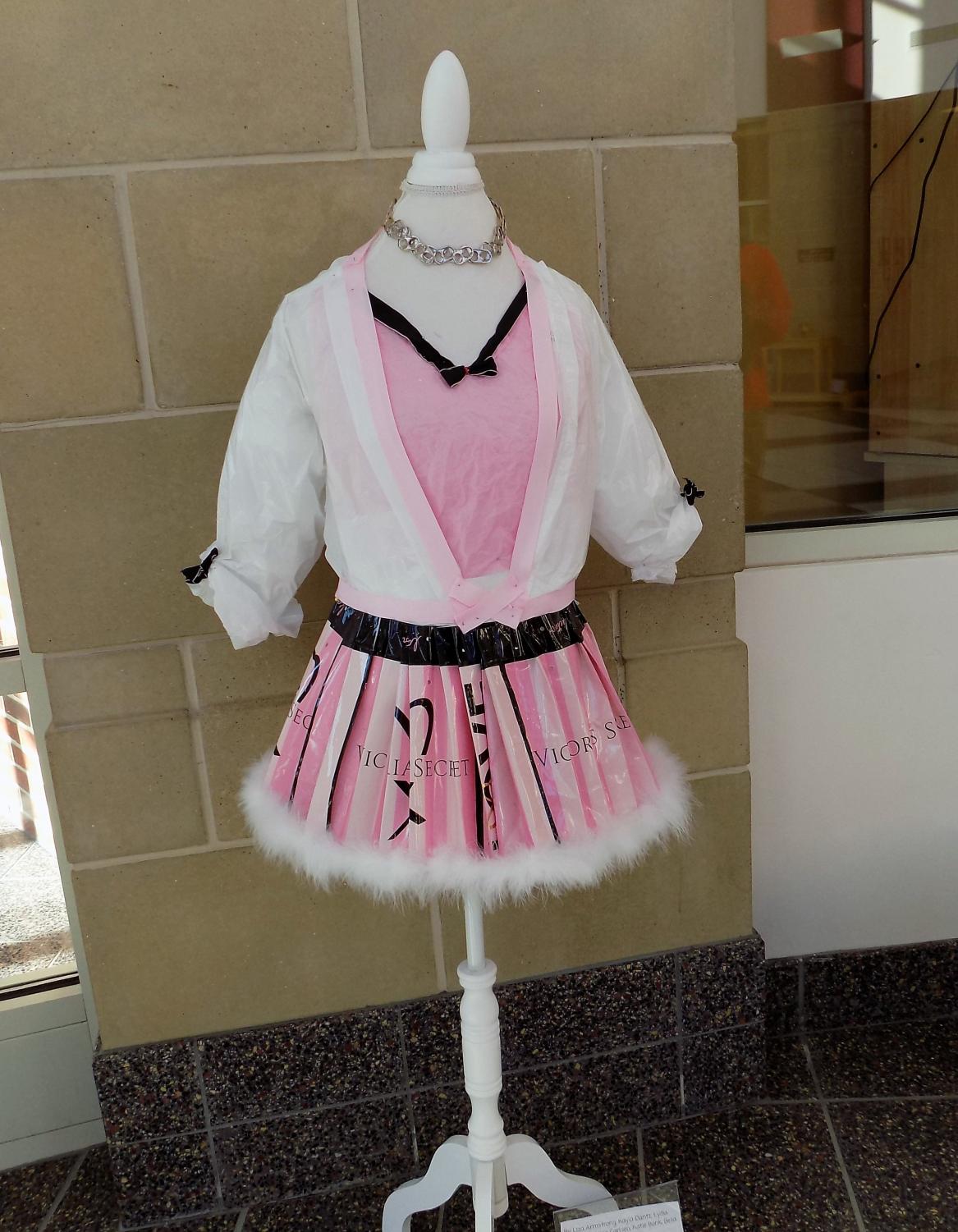 In addition, Legally Blonde has served as inspiration for recent projects in the fashion department. Three pieces are currently displayed on mannequins in the rotunda, dually advertising for both the musical and the class itself. Most notably, these pieces were created from reusable materials, such as straws, plates, and tissue paper.
"Sustainability is the key word," Ruffo said. "That's what we're trying to get across to the students: we don't need to keep wasting things. We can live off of reusable resources."
While Ruffo hopes that in the future, pieces such as these will be recognized for functionality as well as aesthetic design, the pieces have generated much discussion and compliments among the community.
Another aspect of taking part in this project is the real world application, which has worked to further inspire students like Walker. Walker cites Ruffo and designer Christian Louboutin as her biggest inspirations. Louboutin recognized her aptitude for fashion when she completed a fashion project in eighth grade.
"Christian Louboutin wrote me a handwritten card expressing how he loved my project and how he wished me well on my fashion endeavors," Walker said. "Definitely the most proud moment of my life!"
Walker plans to take her experiences with her to continue to "hone in" on her craft, and as for Ruffo, she loves being able to see what students can take away.
"Personally, just watching them, I truly think that they realize that this is a very time-consuming process and that if you have a passion for something and work hard at it, you'll be successful," Ruffo said.