REVIEW: Swift's 'Reputation' debuts exciting new sound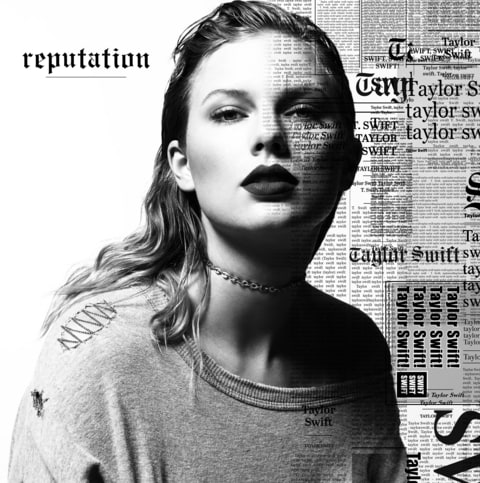 Caroline Elfland, Contributing Writer
December 29, 2017
Hang on for a minute...we're trying to find some more stories you might like.
Self -awareness is a false claim by most artists, but not for Taylor Swift. Swift is the mother with eyes in the back of her head; nothing can get past her. She hears what everyone says, kings and commoners alike, so fluently, she wrote an entire album about it: ¨Reputation.¨
"…Ready For It?," is the rhetorical question of the century: no. No one was ready for it. The world was ready for the album "Look What You Made Me Do" had us believing we were going to get, one of defense: Taylor against the world. Shame on us for assuming she would ever let the ball stray from her court. "Reputation" is a blatant statement: no lover, enemy or even nation can tip the throne upon which Swift presides.
Songs like "Bad Blood" and "Better Than Revenge" are blatant examples of her self-awareness, but that does not waiver in moments of little security. "Back to December" and "I Knew You Were Trouble" are both from a person with the ability to turn around and acknowledge her past. Every Swift album has a track or two that is dipping its toe in the water on behalf of the next album's cannon-ball. Her self-titled debut was country through and through. ¨Fearless¨ kept the country lyrics, but let the country rhythm unravel every so slightly in songs like, "Hey Stephen." Her third album, ¨Speak Now," added weight to the pop side of the scale; tracks like "The Story of Us" and "Better Than Revenge" were soaked in electric guitar. Her fourth album, ¨Red¨ was the final farewell to anything country because her fifth album, "1989," was officially pop. Now, R&B Taylor has arrived to the party, whether you like it or not. A party that the "Look What You Made Me Do" music video hosted.
"Look What You Made Me Do," the first single, and perhaps the most blatantly self-aware song on an album that could have been written looking in the mirror. The music video has Swift dressed as every momentous version of herself. It blames her rapid and maybe unprecedented growth not on art, but on force. She has been trying to escape the role of "national lightning rod for slut shaming," but no matter where she turns, society will find a new way to bring her down. The song is pointing a finger, this is none of her doing, it is what you made her do.
If there is one consistency in Swift's career, it is her impeccable lyrics. "Getaway Car" is the most precise metaphor she has ever explored with vivid images of Bonnie and Clyde happily in trouble, "The ties were black, the lies were white." "King of My Heart" is a lifetime of love in three minutes and 30 seconds. In "I Did Something Bad" she writes from the perspective of the 27-year-old she is and for the fans who have aged with her. Similarly in ¨Dress¨ she says "Only bought this dress so you could take it off."
Reputation does, however, lack the universal party anthem. Everyone could sing along to "22" or "New Romantics," but there is no equivalent track on Reputation.
"New Year's Day" is the perfect period to this sentence. It contrasts the high of the final minutes of the year with the following day, when the thrill is gone and it is just her and her lover left. She is patient and smooth as if relaxing after an album well done. She deserves it.