Field hockey grabs Central Massachusetts championship title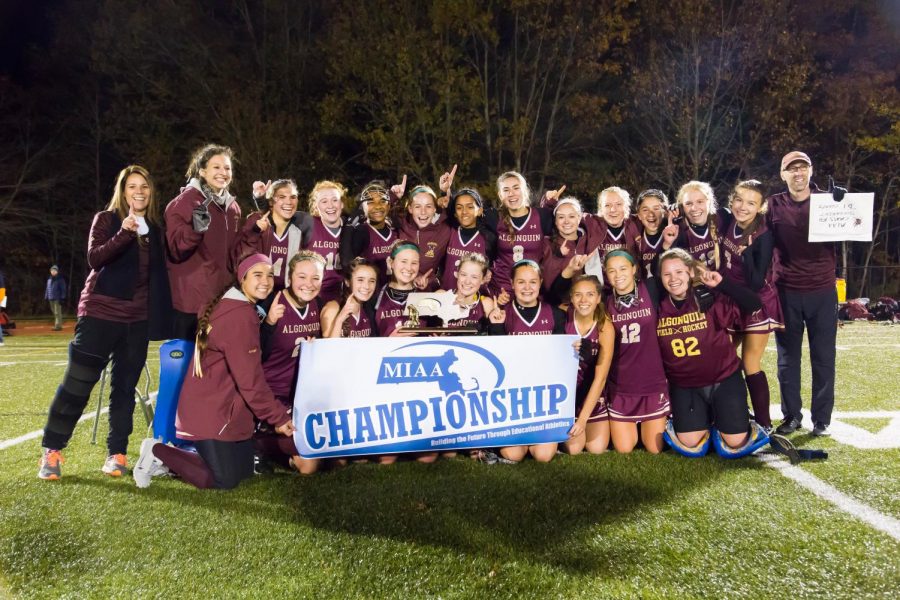 Girls' field hockey grasped the title of Central Massachusetts champions with a score of 1-0 on November 10 against Nashoba High School.
The team moved on to the state semi-finals, but lost to Longmeadow on November 14, with a tight score of 3-2. The girls have worked towards making it far in the playoffs for some time now, and their hard work and determination have led them to their achievement.
"Winning CMASS was our goal, but working hard and improving everyday was our other goal," senior captain Caroline Riley said. "Each and every girl has helped us to achieve these with hard work, being supportive and dedication."
"Our goals in the beginning of the season were to go as far as we can, play as a team, and see improvement in every player," junior Erin Blake said. "I'd like to think we're doing that and still improving the deeper we go into playoffs."
The game was a memory the players will never forget.
"The overall experience of the game was insane," senior captain Angie Ferro said. "We were all too excited to be nervous, and everyone was psyched to play the sport they love with such a high intensity level."
The winning goal was scored with forty-two seconds left in the game by senior Julianne Sacco.
"The whole game was intense, and I think all of us thought we were going to be playing in overtime," Blake said. "But when Juge [Sacco] made that amazing goal with forty-two seconds left, it was amazing."
Although Sacco proved to be a standout player in the game, the team as a whole worked to achieve the title.
"No matter what their role on the team was that night, it took all 21 girls to win the CMASS Champs title," Ferro said.
A major factor that made the team so strong this year was an overwhelming number of seniors on the team.
"This year we had ten [seniors], and it was more than ever before," Riley said. "I think this has helped us a lot throughout the season, because there are a lot of very skilled players who have had a lot of time playing at the varsity level. I also believe that it has helped the team dynamically having so many older role models for the younger girls."
"The majority of the team has been together for a long time and because of that there was lots of trust," Blake said.
Another factor that brought the team to States was the team dynamic.
"The strongest contributor to our team's success is our team dynamic," Ferro said. "We are so close as a team and every girl supports and trusts her other twenty teammates."
"This whole season we have really tried to come into every game with an open mind so we can play the best game we can," Riley said. "This year has been different from others because we have really mastered that. I have also never been apart of a team that has fought for so long and never given up. We have been playing since summer and now it is November and we are still going strong."
The seniors can say they achieved their goals and can walk off the field in their final year with satisfaction.
"Being a senior I am so sad to leave the sport I love more than anything, but I have to thank Algonquin for giving me the best experience ever," Riley said. "I could not have had a better last season and I know the future of Algonquin field hockey is bright."
About the Contributor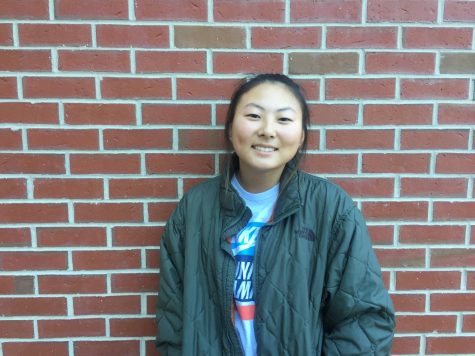 Darby Kim, Sports Editor
Darby started writing for The Harbinger in journalism freshman year. She became the assistant sports editor end of freshman year, and now she is currently...