Football tackles on prototype robotic equipment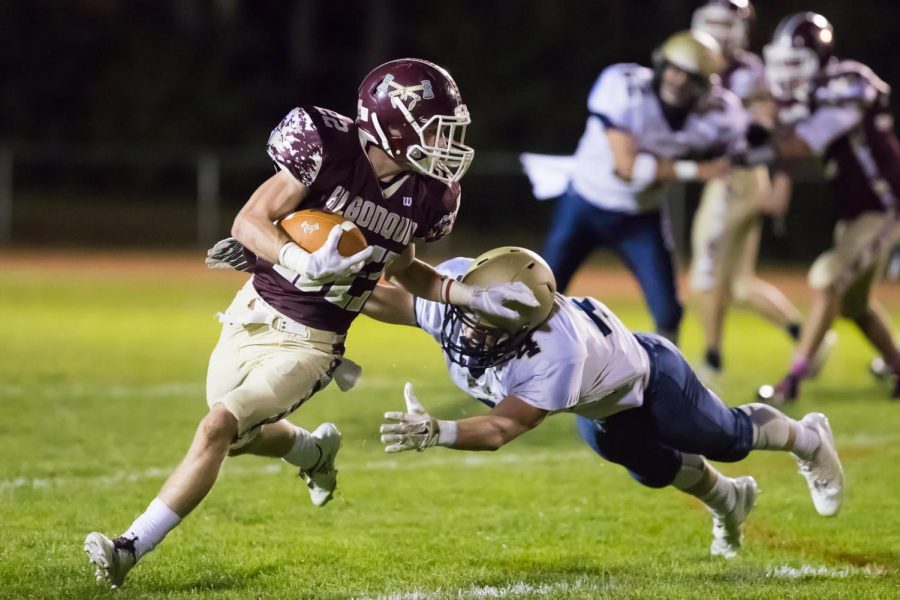 The football team was recently been given the opportunity to test out new equipment, a robotic tackling dummy pad.
"It's a tackling dummy pad that is on wheels and moves around using remote control," senior captain John Polymeros said. "We use it to tackle a moving pad rather than hitting a player or stationery pad."
Since they are the first high school team to use it, this new equipment opened the players to a glimpse of college and professional football.
"It was a really fun experience just because you see it in the NFL and you see it in the pros," senior captain Ryan Courtwright said. "And we had no idea that it was coming, so once we got to practice it was a huge surprise. And it brought a whole new level of excitement to the team."
The dummies allowed for the team to practice drills that would not be possible before this equipment and has made drills more efficient and beneficial in improving skills.
"The dummy helped out a lot, because it was able to simulate quick people or fast people cutting a lot, so a couple drills we did [was] we had the dummy sprint down the sideline or roll down the sideline, and we had all the guys on defense run behind it and chase it and just tag off on it," Courtwright said.  
"The pad helps us with form of tackles and reducing injuries/concussions from tackling other teammates," Polymeros said. "This also correlates to making tackles in games and getting to the ball quicker."
Although the outcome of the games are not making their improvements evident, the players feel that progress is being made.
"It's hard to see the improvement, but we know it's there," Courtwright said.  "In any practice it's hard to see direct correlations from practice to games, but it's definitely helping the team in practice, and it keeps the energy and the focus of the practice, which has a direct correlation to Friday [games]."
The addition of this equipment to their practices has boosted the players' confidence in their games.
"Anytime a team has a new technology over another team you have an edge," Courtwright said.
The team has only been able to use this practice dummy for a limited time, but they are hopeful for an official robotic tackling dummy rather than a prototype.
"Our team used it a lot over the past month or two, but the owner took it back because it's a prototype but maybe the team will get one sometime in the next few years," Polymeros said.
About the Contributors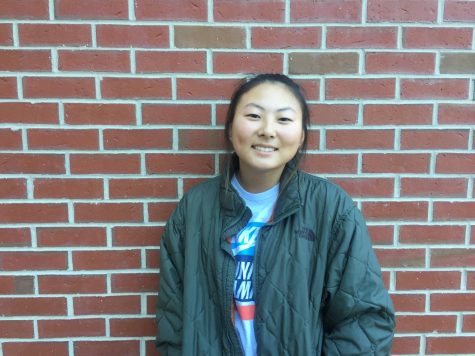 Darby Kim, Sports Editor
Darby started writing for The Harbinger in journalism freshman year. She became the assistant sports editor end of freshman year, and now she is currently...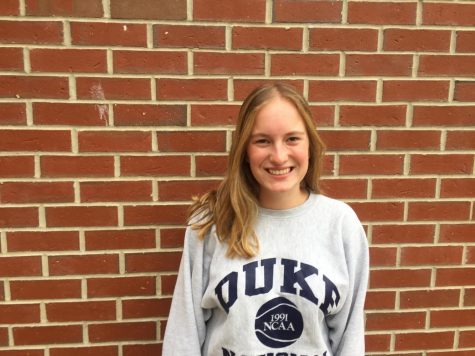 Liza Armstrong, Online Editor
Liza started writing for the paper her freshman year in journalism class after some not so subtle hints from her eighth grade English teacher.  After...