Barnes travels to Dominican Republic, volunteers in impoverished areas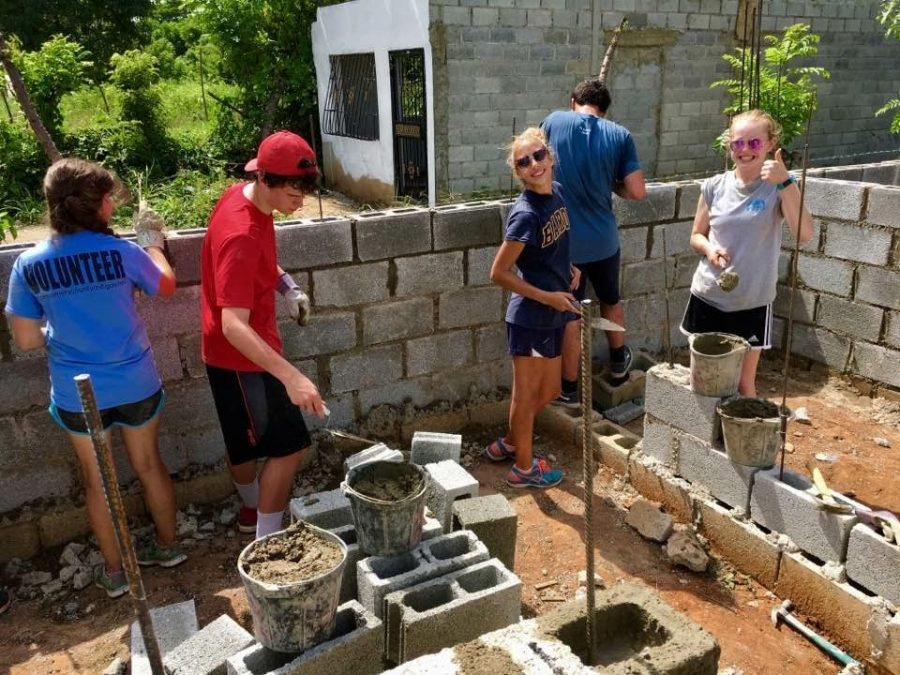 Barnes travels to Dominican Republic, volunteers in impoverished areas
Hang on for a minute...we're trying to find some more stories you might like.
Sophomore Abby Barnes spent eight days this past summer in impoverished villages, teaching and helping children  in the Dominican Republic. While helping others, Barnes also helped herself change her view of the world.
Barnes and a volunteer group through a church in Maryland traveled to the island to teach the kids Vacation Bible School, give them food, and rebuild a house that had been in poor condition.
"It was eye-opening…It was so awesome because we knew that we were making a permanent change," Barnes said about her experience.
"[For four mornings] we went to El Cacique, which is a really poor village, and we went in and helped them," Barnes said. "We met Saint Luke's society there, which [is] an organization that's all over the world… They have meals set up while the kids are at the school so they can get all the right nutrients and everything."
During the afternoons, after aiding the kids, Barnes and the other volunteers rebuilt a house in Santo Domingo for a woman whose previous home was uninhabitable.
"There were people telling us how to do it, but they spoke Spanish and Creole… That was sort of confusing, but we built the house," Barnes said. "That was really cool to be able to [do]."
On the day the mission trip participants were not in El Cacique or Santo Domingo, they drove three hours west to villages called The Boteys, where they built latrines for the impoverished families living there.
"[It's] one of the poorest places in the world… They were living out of trash," Barnes said. "That was really cool to know that we would be building something that they would continue to use."
Barnes described the conditions of The Boteys as poverty-stricken and filled with garbage.
"[In the] yards that they were living in, there was trash, and then there would be a fence made out of rusty metal," Barnes said. "Animals would be in the back, and there was animal poop everywhere…the kids would be walking barefoot through animal poop to go to the bathroom."
Despite being surrounded by such indigence, Barnes enjoyed her time being able to work and bond with the kids of Santo Domingo.
"It was amazing how close we had become with [the kids], especially with the language barrier," Barnes said. "You'd help them speak English, and they'd help you speak Spanish."
Ellie Dura, who volunteered with Barnes, noticed how much Barnes grew through her interactions with the children they met.
"As their relationships built [over time] she definitely got more comfortable," Dura said. "Abby was a great teammate. She's full of energy, and she's such a nice person… I'm really glad she went."
For Barnes, the trip was a powerful experience.
"I like making things better," Barnes said. "It feels so good to give back because I have so much. Even though it was so different and hard to live there, I wish I could go back."