Southborough Youth and Family Services to offer outreach programs for high school students
Katrina Liu, Assistant Opinion Editor
September 30, 2017
Southborough Youth and Family Services (SYFS) will be offering opportunities for high school students to learn about self-care and to engage in their community through two programs this fall.
Stress management classes will take place at Algonquin on October 12 from 2 – 2:45 p.m. for girls and on October 17 from 2 – 2:45 p.m for boys. Project Friend, an annual mentoring program, will start on November 15.
Recognizing that stress is a feeling all too familiar with high school kids, SYFS is offering stress management classes for high school students for the first time this year.
"Our class aims to equip youth with 'tools for their tool belt,' from cognitive strategies, to physical responses, and different forms of expression, to navigate all the challenges students encounter," SYFS director and licensed mental health counselor Sarah Cassell said.
Seniors Nicki Crowley and Jack Gingrich, junior members of the SYFS board, hope this 10 week program will be a way to help.
"Students struggle to fit in the nightly hours of homework along with their extra curricular activities, along with being exemplary students and getting into good colleges," Crowley said. "It's really important for students to take these classes, as it will help for the remainder of their time at Algonquin and throughout their college years.
The negative connotation that stress carries isn't necessarily always valid. Stress has beneficial aspects if controlled and executed correctly, according to Cassell.
"Some levels of stress are good for you and actually important," Cassell said. "In our classes, we hope to empower students to reframe the way they look at stress and harness that energy for good."
The annual program Project Friend, also run by SYFS, will be offered to high school students as well. According to the SYFS 2017 Fall Winter Program, Project Friend is a "multigenerational program that brings community members of all ages together."
Participants have two options: mentoring a 'Little Friend' and doing activities with them or working with an adult mentor to do community service around the area. Gingrich has been mentoring younger students for the last 2 years.
"You have the opportunity to really make a difference in the life of your 'Little Friend', as you are giving them someone to talk to and play with," Gingrich said. "It also feels like you gain a friend who helps you escape from the stress of high school and teaches you to relax and experience what it is like to be a kid again."
While organizers of 'Project Friend' are offering community service credit, mentors benefit personally as well as helping the harmony within their community.
"[Being a mentor] does not feel like a requirement because of how personal each meeting is and how enjoyable the kids are," Gingrich said.
Both Project Friend and the stress management classes are aimed to help students take care of themselves as well as others within the community. Crowley, Gingrich, and Cassell hope that people will take advantage of these programs.
"[The members of the board] are very passionate about both of these programs, as we believe in their common mission to support youth," Cassell said. "[Both programs] are opportunities for young people to engage in and learn about self-care and we are excited to be a part of that opportunity."
For more information about the Stress Management classes or 'Project Friend' and how to participate, as well as other programs, visit the SYFS website.
About the Contributors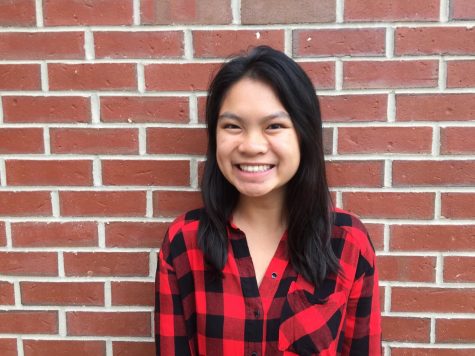 Katrina Liu, Opinion Editor
Katrina started writing for the Harbinger in her sophomore year through journalism class and is currently the Opinion Editor. Her position is parallel...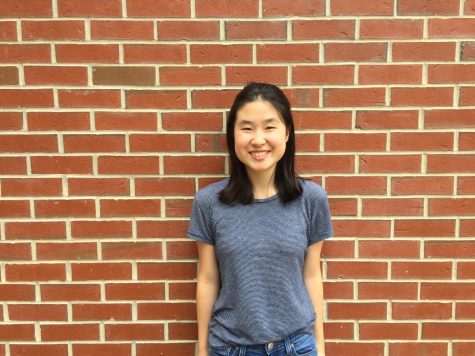 Cassidy Wang, Editor-in-Chief
Cassidy Wang has pursued journalism since her freshman year. As A&E editor her sophomore year, she reported on theatre productions. As news editor,...