Girls', boys' swim teams dive into Sectionals, States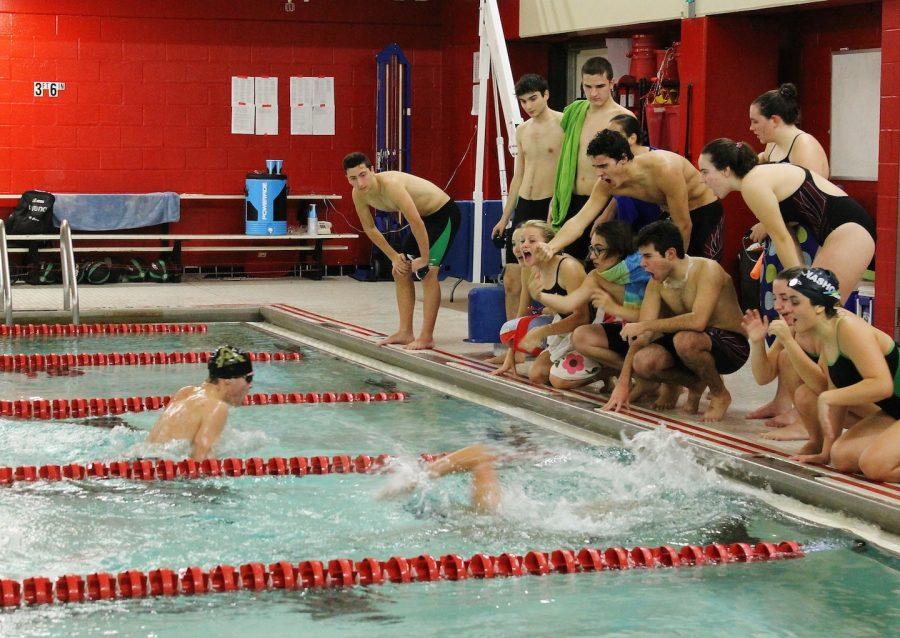 Darby Kim, Assistant Sports Editor
February 9, 2017
With the new additions to the girls' and boys' swim teams and their chemistry as a whole, the team's rising level of competitiveness has shone through their successes and improvements this season.
The girls have a striking winning streak with a record of 9-1.
"The girls team surprised everyone with how good we are," senior captain Julia Labich said.
Although the boys' team has been having a tough time this season with a record of 5-5, for they have not been able to earn as many points due to their smaller team size.
"Despite having massively talented swimmers across the board, the amount of swimmers that we have are a problem when it comes to logistics," senior captain Nate Scaringi said. "This season we only have eight boys total, and that's barely enough to put one swimmer in each event."
The girls came in second at Leagues while the boys came in sixth, each out of 12 teams. Both teams are progressing onto Sectionals and States in relays as well as individual events.
Underclassmen have proved to be a true asset to both the girls' and boys' teams.
"There is a freshman named Alexi Wong, and she is very good," Labich said. "She is part of a very competitive swim club called Shawmut, and she is the strongest girl swimmer on our team."
According to Labich, Westboro and Tyngsboro are the team's strongest competition, especially because the team practices alongside the Westboro swimmers.
The boys also have some strong and talented underclassmen athletes.
"[Sophomore] Ray Cerro is definitely one of the fastest swimmers in all of CMass," Scaringi said. "In his races, there's just no competition against him, and watching him swim is incredible."
According to Scaringi, sophomore Matt Beland is also a huge standout in any event he swims in, which in turn brings the team together with excitement.
"The highlight of the overall boys' team's season was the 500 freestyle between Matt Beland and [Westboro competitor and senior] Ryan Shufflebarger at the Westboro meet," Scaringi said. "The sheer intensity of the two swimmers really got the crowd into it and everyone was screaming by the end of the event."
According to the captains, these athletes have helped build upon the strong tradition of a competitive swim program.
According to the Scaringi, the connection between everyone on the team is extremely strong, and has brought the team together to pull off some great wins.
"We are not really cliquey, and everyone is friends with everyone," Labich said.
"We have a lot of great kids, and it's a very welcoming and a tight knit group," Pierce said. "I wouldn't ask for anything else."
Female swimmers who qualified for Sectionals or States include freshmen Alexi Wong, Taylor Moore, Chloe Reeve-Patel, Jillian Trudo; sophomore Tyler Potter; juniors Annie Lindgren, Sophie Hopkins, Caroline Seppa, Rachael Shek, Nicole Saulnier; and senior Julia Labich. Male swimmers who qualified include sophomores Ray Cerro, Matt Beland, Ryan Murphy, and senior Nate Scaringi.
Go watch the T-hawks at Sectionals for girls on Saturday, February 11 and for boys on Sunday, February 12.
About the Contributors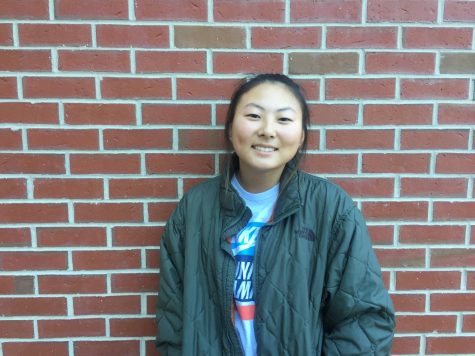 Darby Kim, Sports Editor
Darby started writing for The Harbinger in journalism freshman year. She became the assistant sports editor end of freshman year, and now she is currently...