Cheer team springs to success, wraps up season at Regionals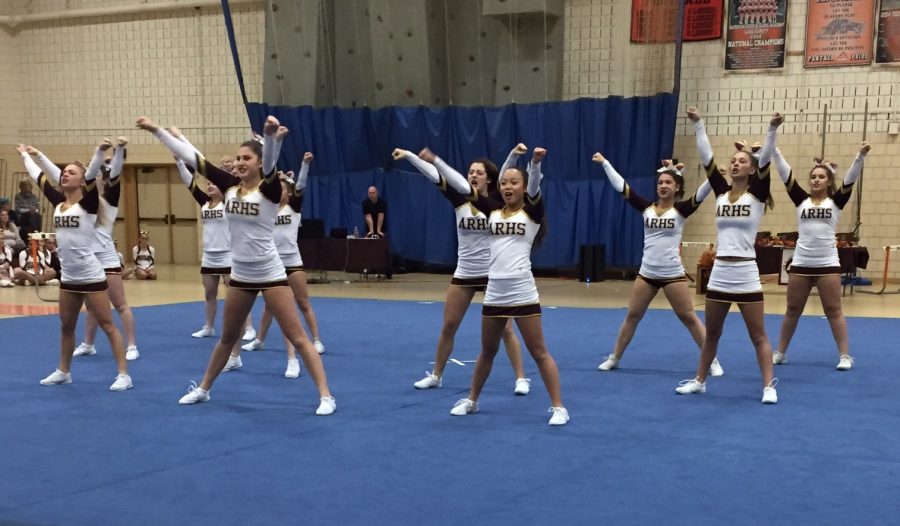 Darby Kim, Assistant Sports Editor
November 17, 2016
The cheer team has shown their competitive spirit this season through their second place finish at League Championships and fourth place at Regionals.
According to junior captain Kimmie Skinner, they gave it their all at Regionals despite some challenges and stayed positive throughout the competition.
Although the team did not meet their expectations of going to States, they were still proud of their strength and success this season.
"It was a huge accomplishment for my team as in past years we haven't been as competitive," senior captain Molly O'Driscoll said. "This year other teams looked at us with more respect and saw us as a team to beat."
"
We tried to keep a positive, productive environment, which in the end proved to be really helpful."
— Senior captain Kiley Eckler
A new coach, Erynn McKay, was hired this year, and the girls adjusted quickly with no problem.
"I know it can be difficult for athletes to acclimate themselves to a new coach and coaching style, but the girls certainly didn't seem fazed by the change at all," McKay said.
According to senior captain Kiley Eckler, the highlight of the season was when they came in second at League Championships, trailing first by less than a point with their highest score of the season, 92.4 out of 100.
A key factor to their success this season was having a positive mindset and spreading that positivity on and off the mat.
"We tried to keep a positive, productive environment, which in the end proved to be really helpful," Eckler said.
In addition to positivity, the girls say teamwork had a large impact on their performance.
"We are more like a family than a team; it's a bond you won't find in any other sport, because we have to rely on each other more than other sports," Skinner said.
"I have coached other teams and one characteristic that these girls have that other teams may have lacked was their openness to trying new things," McKay said.
Although cheerleading is a team sport, each individual cheerleader had something unique to bring to the team.
"We all have areas that we shine in and other areas we struggle in," Eckler said. "For this reason, we all combine to put the puzzle together, and I feel as if we are all equally important."  
About the Contributors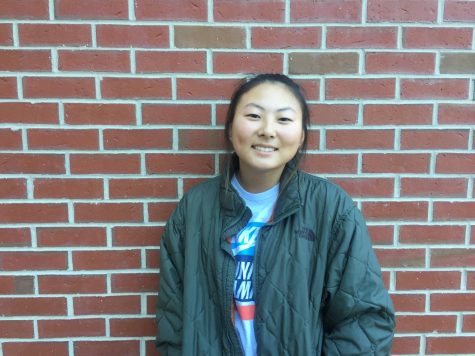 Darby Kim, Sports Editor
Darby started writing for The Harbinger in journalism freshman year. She became the assistant sports editor end of freshman year, and now she is currently...