Nick Libby shines in band and as solo artist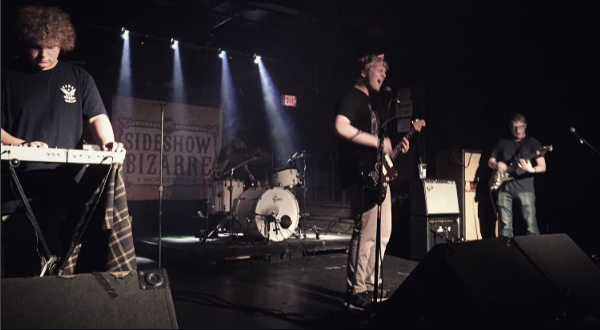 Hang on for a minute...we're trying to find some more stories you might like.
Your band played at the Vans Warped Tour at the Xfinity Center on July 13. What was that experience like for you?
"It was a ton of fun. There were so many people there, and they were all there to see the music. It wasn't like playing at a restaurant where everybody wants you to shut up because they just want to eat their food. To have that many people there that wanted to see the music was a really great experience."
What has your band been up to recently?
"We just played at the Palladium in Worcester opening for a band called Basement, from the UK. Right now we are working on writing new songs."
Who are your biggest musical influences?
"Radiohead, Queens of the Stone Age, Led Zeppelin, Pearl Jam, and Father John Misty."
What instruments do you play?
"I play guitar and I sing in the band, but I also play drums and bass and piano."
What are your long term musical goals?
"I am looking to go to college to major in music producing and engineering; basically the guy that works behind that big soundboard. I also want to keep playing gigs and try to get my band bigger, maybe even tour one day. That would be cool."
If you could be buried next to one musical legend, who would it be?
"Bury me next to Jeff Buckley because he's really cute."
How often does your band practice?
"Usually three or four times a week. By myself I practice probably every day."
Do you have any upcoming releases?
"I'm recording my own album that's not affiliated with Good Hope Vanilla. It's my own solo project, and it's going to come out this year. I'm not exactly sure when yet. I've been working on it since the beginning of the summer, and it's going to come out before December 31. It's all me, and it's called 'Maybe Mid May.' I'm really excited about it."
About the Contributors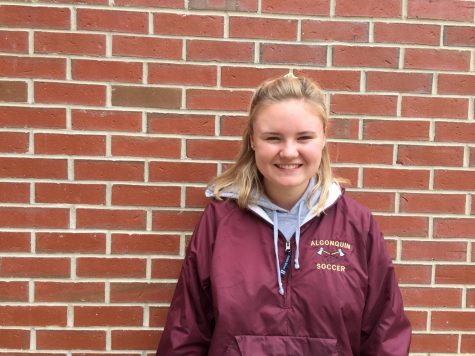 Paige Morse, Editor-in-Chief
Paige Morse began writing for the Harbinger during her freshman year. She has written many A&E pieces, but dabbles in sports, news and opinion. Outside...