REVIEW: American Pie shows hilarious horny teens in natural habitat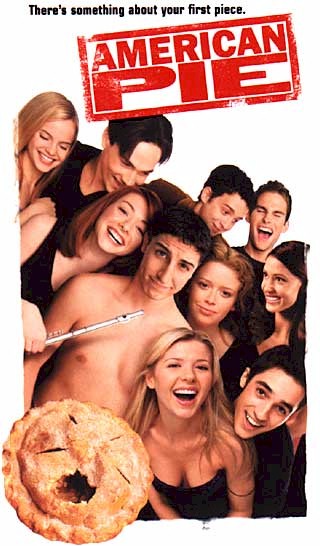 "This one time at band camp" is just one of the many famous quotes woven into pop culture by the movie "American Pie." Teen comedies have been around for a while, but few have made as large of an impact as American Pie. Released in 1999, four senior boys on the brink of adulthood make a pact to all lose their virginities by prom night. One boy, the Sandler-esque Jim Levenstein (Jason Biggs), embarrasses himself and wrecks his chance of a relationship with a gorgeous Czechoslovakian exchange student. He also does some other questionable things with baked goods, giving the movie its title.
Jim's friend, lacrosse player Chris Ostreicher (Chris Klein), joins the school choir to meet girls and ends up falling in love with one of the singers while learning he has a new talent. Meanwhile, nice-guy Kevin (Thomas Ian Nicholas) tries to convince his girlfriend Vickie (Tara Reid) that they should finally lose their virginities, while the pseudosophisticated Finch (Eddie Kaye Thomas) finally faces his fear of using the school bathrooms.
While the friends embark on their quest, Jim's dad always catches Jim at the worst times and is one of the funniest characters in the movie. Jim and his awkwardness are equally as hilarious as well. The movie is tied together with crude but hysterical comments made by the boys' self-absorbed party-animal friend Stifler. All the boys end up achieving their goal at Stifler's post-prom party. Jim winds up taking a band geek named Michelle (Alyson Hannigan) to prom, dreading it. The minor characters play a huge part in making the movie as funny as it is, such as a nerdy kid that goes by "The Shermanator" and a sarcastic advice-giver named Jessica.
Yes, it does contain a lot of "bathroom humor," but American Pie was loved so much that it became an instant classic and spawned three direct sequels. I think the success of the movie franchise is rooted from the fact that the boys' goal to lose their virginities throughout the film is timeless. It happened 16 years ago, it happened 60 years ago, and it is still happening today. American Pie perfectly captures the awkward situations that come with growing up that are often joked about to hide their actuality. On the surface, the movie portrays horny teenagers in their natural habitat, but beyond that American Pie suggests a deeper meaning of growing up and being comfortable with yourself.
Also, it has an incredible soundtrack full of '90s punk rock hits from artists such as Blink 182, Third Eye Blind, and Sum 41. American Pie is the perfect movie to watch if you are looking for a raunchy laugh-out-loud comedy that you wish you didn't relate to.
About the Contributor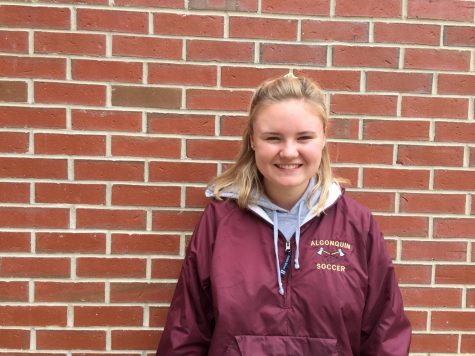 Paige Morse, Editor-in-Chief
Paige Morse began writing for the Harbinger during her freshman year. She has written many A&E pieces, but dabbles in sports, news and opinion. Outside...