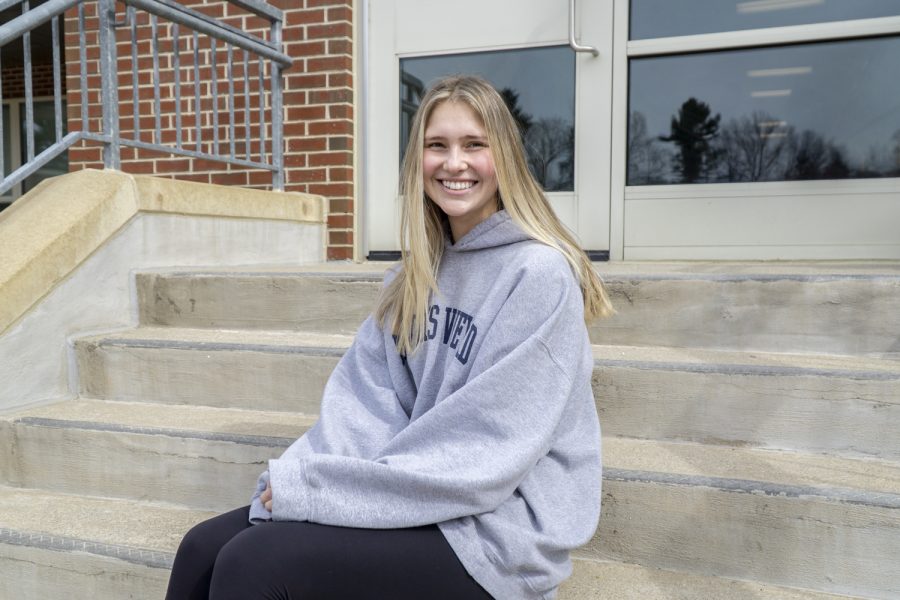 Pandemic plays role in post-grad decision
Senior Anna Grace Hjerpe is one of the students who has decided to take a post-grad year instead of immediately attending college after high school. Hjerpe's decision was largely influenced by the effects of COVID-19 on her high school career.
"I think COVID-19 affected my plans because I wasn't really able to tour a lot of colleges, and I think I didn't get a real high school experience since sophomore year and beginning of junior year," Hjerpe said.
Her father, who also had taken a post-grad year after high school, contributed to Hjerpe's decision as well.
"My dad definitely did [influence my consideration of a post-grad year]," Hjerpe said. "He did a post-grad year at Worcester Academy, so having that in the back of my head definitely played a role. I think also just playing basketball and not really knowing what school I wanted to go to next year and major in [was a factor]."
Hjerpe is considering playing basketball at the collegiate level and feels a post-grad year will help her gain more exposure for recruitment, especially since her exposure to recruiters was limited due to COVID-19.
"The coach [at the school I choose] is able to reach out to the colleges I am interested in, and they have a lot of open gyms and stuff that is preseason," Hjerpe said. "All the coaches come and see all the players play, which is different from at Algonquin, where no coaches really come. It's definitely different."
Hjerpe also feels a post-grad year will provide some similarities to a college basketball experience and allow her to make decisions for her future.
"I'm hoping [playing basketball] will be a lot more like the college experience because it is at such a higher level, so I want to see what that feels like and if I would want to do that for another four years," Hjerpe said.
Overall, Hjerpe is excited to go to a post-grad school next year and is still deciding between local academies. 
"[I'm looking forward to] a higher academic level and an athletic level, too," Hjerpe said.
Donate to THE ALGONQUIN HARBINGER