SENIOR ATHLETE REFLECTION: Girls' tennis senior Rajaghatta thinks of season memories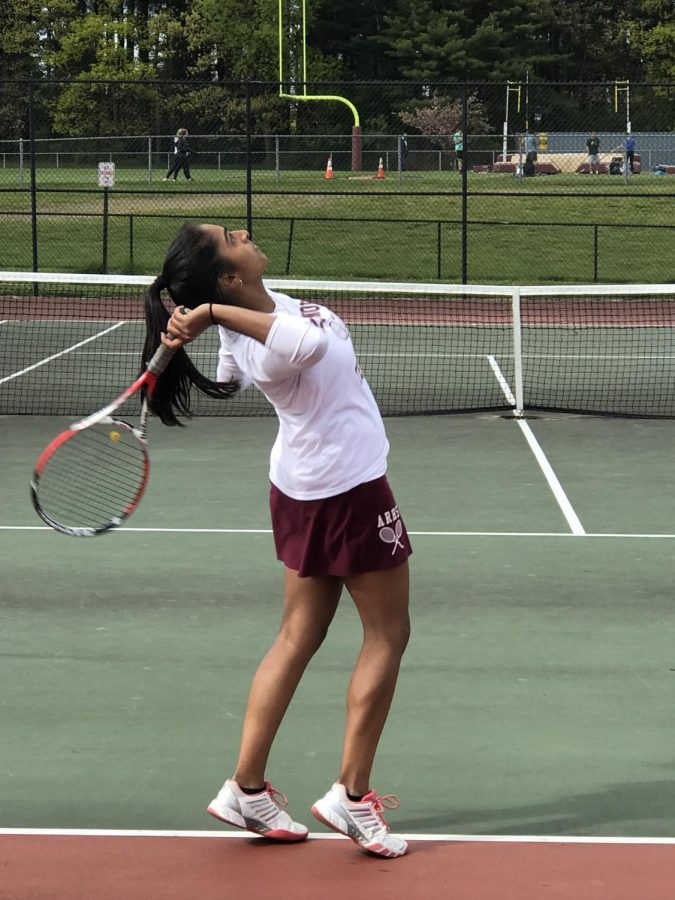 This interview was done remotely due to COVID-19 precautions.
Because of the cancellation of the 2020 spring sports season, senior athletes reflected on the best moments from their time playing their sport at Algonquin.
Ruchitha Rajaghatta
What are you most proud of from your time playing tennis at Algonquin?
"I'm especially proud of how much we've grown as a team and how much effort we've all put in. Especially last year, we knew we had a strong team and we all put the work in and we ended up going undefeated until state finals which was an amazing thing to be a part of. Although i'm sad that i won't get my senior season, I'm glad that I can say my last season was so successful and fun."
What will you miss most from playing tennis at Algonquin?
"I'll definitely miss my teammates the most. I always loved the way we came together right before matches and the energy we had going in, especially against harder teams."
What is your favorite memory of tennis at Algonquin?
"My favorite match memory is state semifinals from last year where we were playing longmeadow. We went in knowing it would be a difficult match, but we ended up surprising ourselves and showing how strong we really were as a team. I remember my match was particularly long because I split sets but I remember my teammates coming up behind my fence and we were laughing with each other in between points. My opponent was getting really frustrated but the team helped me stay calm and win because I was really just having fun while I was focusing on winning. They took away all the stress!
My favorite non match memory is our double header against Shepherd Hill. After driving super far away to play them at nichols college, we ended up winning two full match against them in like 40 minutes, my own match only taking about 20. After that we all just wanted to get back on the bus and go home but our bus driver was nowhere to be found so we resorted to trying to boost each other up near an open window and try and get the bus open. It didn't work but we had a lot of fun and laughs trying."
About the Writer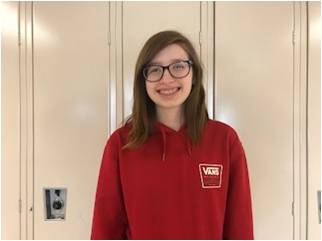 Catherine Hayden, Editor-in-Chief
Catherine began writing for The Harbinger sophomore year during journalism class. Besides The Harbinger, she also does robotics and speech and debate....