Girls' track proves talent, depth in win against Shrewsbury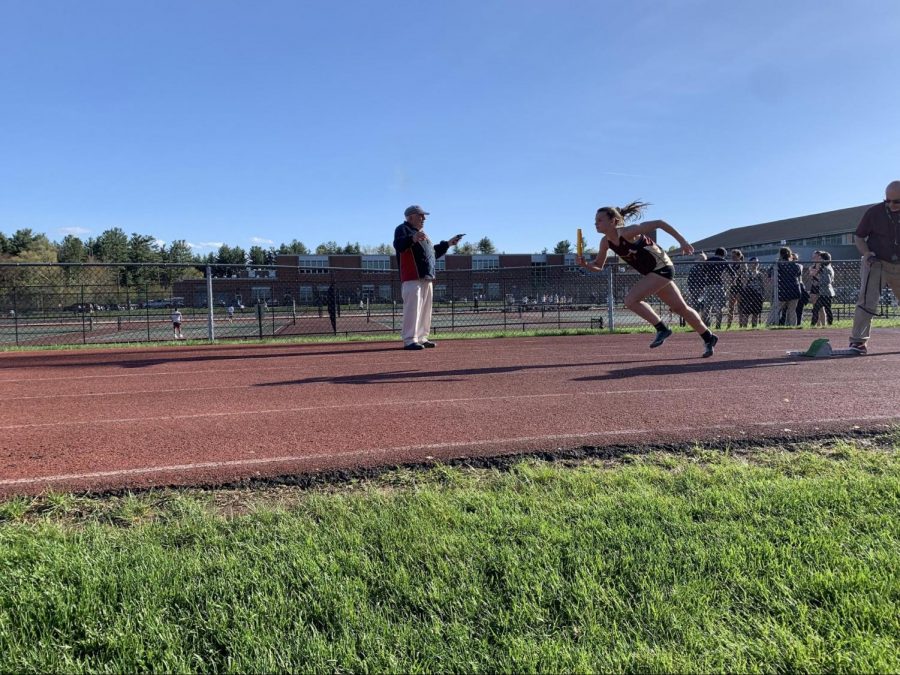 With many different athletes contributing, the girls' track team defeated the Shrewsbury Colonials 105-40 on Wednesday, May 8.
Freshman Priscilla De Carvalho won the meet's first event, the high jump, with a new personal record of 4'-10". De Carvalho, who began competing this event mid-season, is excited about her new PR and hopes to jump five feet at her next meet.
"Priscilla has a very strong work ethic which has allowed her to be as consistent as anyone could be in these events," Coach Ken Morin said.
The team then went to win 14 more events including the 4x100m, mile, 800m won by sophomore Anna Long, pole vault won by senior RaiAnn Bu and the 800m hurdle won by sophomore Ashley Rex.
"One of the keys to our team's success is depth," Morin said. "We rarely get swept in any event and often take at least two of the three places in each event."
Sophomore Christina Defeudis was the only athlete to win multiple events.
Defeudis won long jump with a distance of 15'-4.25". She was also a member of the winning 4×100 relay team along with sophomores Danielle Defeudis, Day Ruffo and Grace Madden. The team set a new personal record of 50.7, making them the fastest relay team in Central Massachusetts.
"I think the 4 by 100 did really well today," Defeudis said. "We got a new best time. I think that puts us forward into a better place for state quals."
Senior Tess Reyes won the mile with a time 5:29.1.
"The whole team is really starting to come together, a lot of really great performances so far," Reyes said. "We have a lot of really talented athletes."
With its variety of strong athletes, the team is looking great for more success to come.
"We have a very young, talented, and deep team," Morin said. "We have so many student-athletes with great futures here at Algonquin and beyond. It will be a great deal of fun to track their progress."