Howard continues passion for music, to sing national anthem at Gillette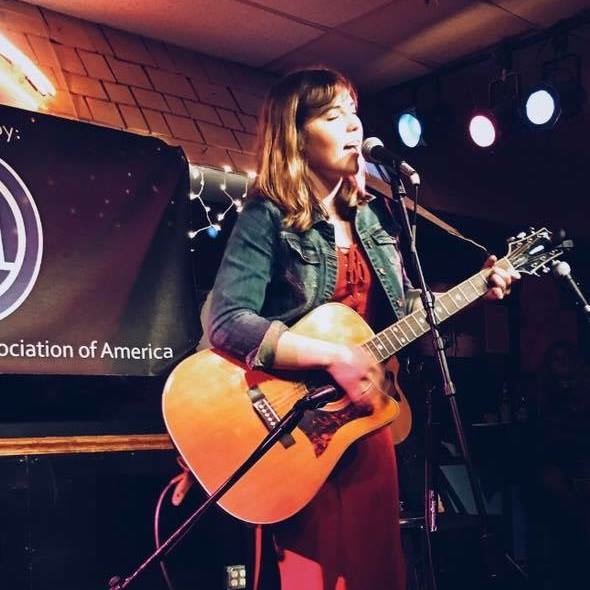 Hang on for a minute...we're trying to find some more stories you might like.
Since she was born, junior Julia Howard was always surrounded by music. Whether it was her mom dancing in the kitchen or her dad blaring AC/DC in the basement, it was something Howard couldn't get away from, and the stage became her safe haven. Her dedication to music gave her the opportunity to perform at Gillette Stadium this fall.
Howard's passion for music and performing developed when she was eight years old, and her band teacher became one of her biggest influences.
"My band teacher gave me [an] old guitar and I started fooling around with it and writing songs from poems I wrote when I was in fifth grade…That's when I started to know [singing] was what I wanted to do," Howard said.
After countless hours of rehearsing, recording her own songs, and performing at various locations including The Hard Rock Cafe in Boston, Howard decided this year it was time to take her talent to the next level and move outside her comfort zone. On September 22, Howard will perform the national anthem in front of thousands of people at the New England Revolution soccer game at Gillette Stadium.
The singer-songwriter competed against a diverse group of musicians ranging from ten to fifty years old for the chance to perform.
"I saw [the audition] online and I sent in a video." Howard said. "They emailed me back saying I got it and had to go into Boston where ten of the people chosen had to battle for the [part]."
From there, they made cuts until Howard was the last singer remaining..
"I met really cool people [along the way] and it was a very cool experience," Howard said. "I'm really excited."
Howard's best friend junior Jade Shemligian has seen her talent blossom over the years.
"I remember in fourth grade, [Howard] got up in front of the class and sang "Rockin' Robin.' That's what I think about when I think about her earliest performances… And now she's going to sing at Gillette," Shemligian said. "She's definitely going places."
In the future, Howard, looks forward to releasing her singles on Spotify and iTunes under the name Julia James and hopes that her listeners connect with her songs as much as she does. Her music and calendar of live performances can be found on her website.
"[Music] is important to me and I want it to be important to somebody else too," Howard said. "[Music] is so worth it, and I'm so glad that I found it."