Girls' basketball steps up their game
Team hopes for playoffs as they shoot through the season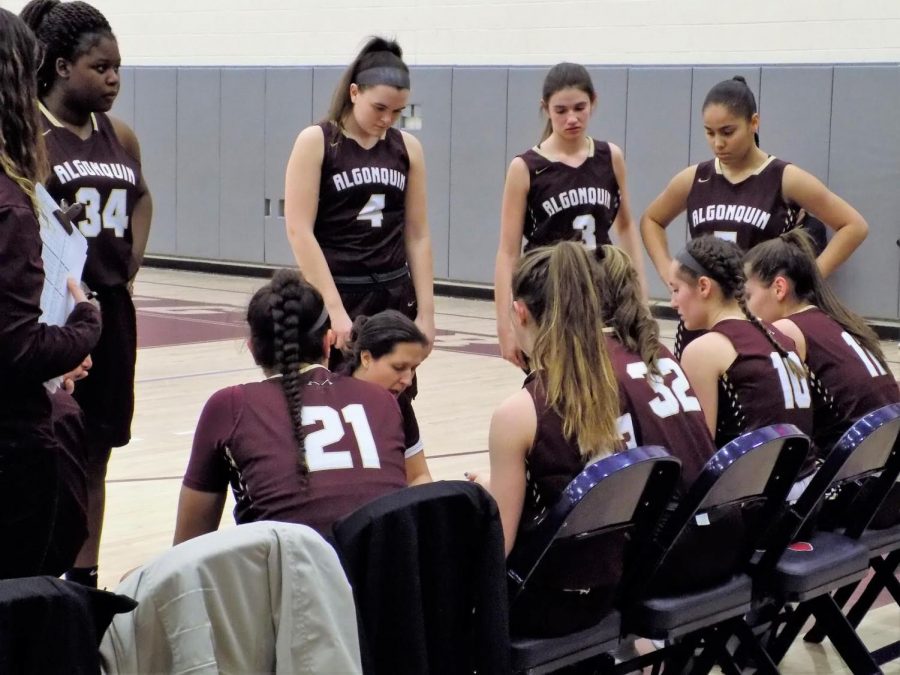 Sarah de Carvalho and Darby Kim
February 16, 2018
With a record of 7-8, girls' basketball works together with their team camaraderie and  determination to finish off the final stretch of the season and make it to playoffs.
The team has also needed to adapt and figure out their dynamic with a fresh new team.
"This season I think is very different from last season in many ways," senior captain Amanda Carroll said. "Primarily it is due to how young our team is. With my fellow captain [senior] Jamie [Rosen], we are the only seniors on the team, so collectively the team is young."
"Last year's atmosphere was like any other team. This year we are always talking and encouraging each other on the court," junior Rachel McMenemy said.
The girls have come together to find their strengths and apply those skills into their games.
"Our team this year is definitely much faster and overall better on defense," Rosen said.
As the season progressed, the team has been able to cooperate as one and improve upon their skills.
"Being able to compete and play great games against some of the toughest teams in the league [has made this season memorable]," Carroll said.
"One of our highlights so far was the home game against Sheppard Hill," Rosen said. "Even though we lost, it was a very close game and we all played our hearts out. It also really showed us that we do have the ability to beat the really good teams."
According to Carroll, the team has been concentrating on establishing a keen ability to combine each player's individual strength and enhance team performance.
"Our team's main focus for this season is playing strong defense and coming together to create the biggest probability of success," Carroll said. "Of course we are focused on clinching a spot in playoffs, but we continue to emphasize improvement in every practice and every game to get us to play at our highest potential."
In order to reach their goals of playoffs, the team is focusing on making every play count.
"We want to play every position like it is the position that would make the difference in the game," Rosen said.
The captains have determined that the key to success is having a strong bond within every teammate to bring out the teamwork in everyone.
"All we want to be is successful as a team and this comes with a strong sense of comradery and connection," Carroll said. "We have bonded a lot as a team and I believe a team that is like family will have the most success, which has thus far been a boost for us."
"We also are sure to always be supporting and cheering each other on," Rosen said.
According to Carroll, the root to their large improvement has stemmed largely from the coaches.
"Our coaches have done an outstanding job helping us to get to the place we are now, so I believe with their guidance we will continuing to reach our goals," Carroll said.
"We have definitely improved a lot and we are ready for what's to come," Rosen said.

About the Writers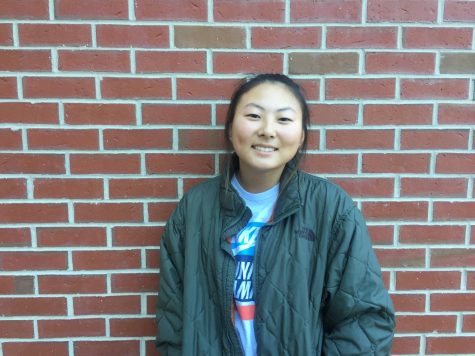 Darby Kim, Sports Editor
Darby started writing for The Harbinger in journalism freshman year. She became the assistant sports editor end of freshman year, and now she is currently...