The (un)calm after the storm
Daboul finds refuge in Northborough after Hurricane Irma wreaks havoc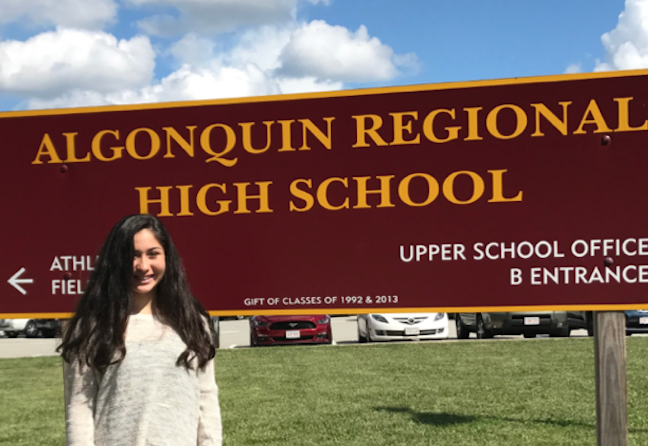 In early September, freshman Drake Daboul found herself in the path of Hurricane Irma, one of the most destructive storms in recent history. As it did with millions of others, Irma uprooted Daboul and her family, eventually leading her to relocate to Northborough.
St. Maarten, where Daboul is originally from, was one of the worst affected areas by the storm.
"It was awful," Daboul said. "Everything was mostly gone; all the windows were broken and people were looting…we were lucky to get out."
When the hurricane hit on September 6, Daboul and her family sheltered in the interior of their home.
"We've had hurricanes before and we put up shutters, blocked everything, made sure everything was inside the house…but we didn't know [Hurricane Irma] was going to be so bad," Daboul said.
Although Daboul and her family made preparations, Irma's magnitude was terrifying.
"I thought I was going to lose my life," Daboul said. "…It got so bad that cement was actually flying."
Being an American citizen, Daboul was given priority when it came to evacuating in the aftermath of the hurricane.
"All the Americans could fly out the first day, and that's when I went," Daboul said. "The next day the Dutch people that were there and the French people could fly out."
However, her parents chose to stay behind in St. Maarten to rebuild their restaurant, Topper's.
"The roof [of the restaurant] is gone…and the back office is gone," Daboul said.
Daboul came to Northborough, where two of her cousins live, accompanied by her older sister, brother-in-law and niece. Daboul notes a stark transition from her previous school in St. Maarten to Algonquin.
"My old school was very small," Daboul said. "There weren't even any floors. There were only 300 students, and that's from preschool to 12th grade."
Her cousin, sophomore Ashley MacKey, believes Daboul has adapted well to her new conditions.
"She's always been really friendly, so I think that's helped her a lot coming to such a big school," MacKey said.
Daboul plans to return home to St. Maarten when it is safe. However, there were no American airlines flying in until October 10.
"It's really dangerous, and I'm scared of going back," Daboul said. "But I really miss my mom and dad and I wish they were here with me."
For now, Daboul will wait out the fall semester as her family and her country recuperate from the tolls of Hurricane Irma.
About the Contributors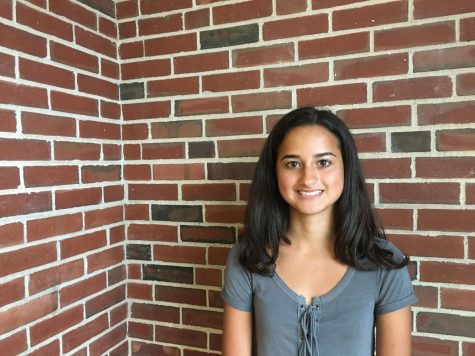 Gabriela Paz-Soldan, Editor-in-Chief
Gabriela started writing for the Harbinger at the beginning of her sophomore year through Journalism class. She is currently Editor-in-Chief.