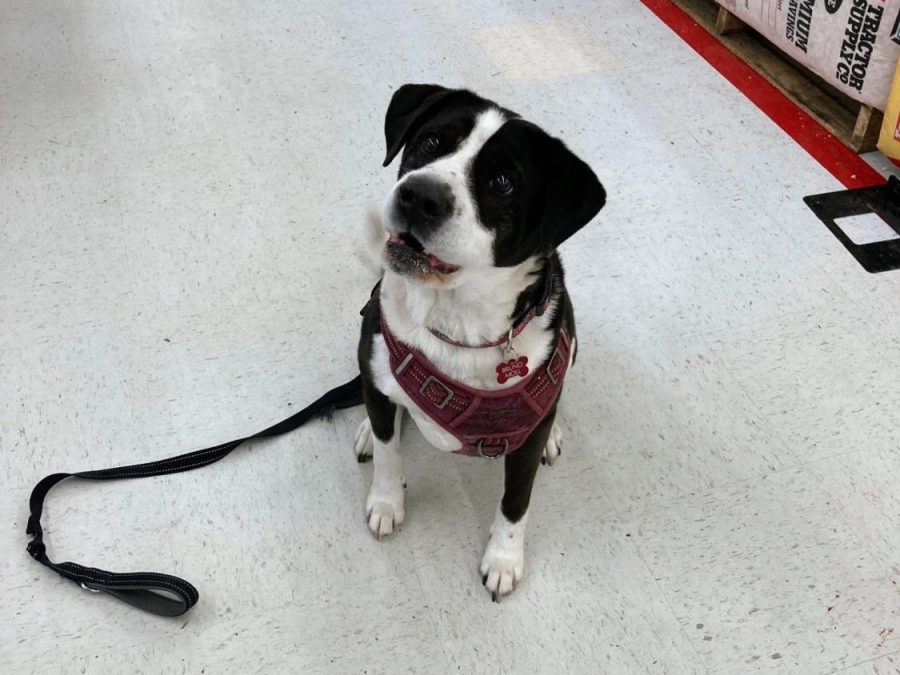 Bruno
Bruno, an 11-year-old rescue dog from Sterling, MA, has recently joined the Algonquin community as a therapy dog in his owner Angela Moll's classroom. Bruno is available on Day 6 in H123.
What are his hobbies? Secret talents?
"His hobbies are removing all the stuffing from any toy, even if it's a 'tough' toy, bothering his brothers and sisters at home- human, canine and feline- and pretty much just following me around. He has a job as a hospice volunteer… I have patients in central Mass and he comes with me."
What are his favorite treats?
"Anything. If you were to ask him, he would say Bully Sticks. They're supposed to last, and he destroys them. Not bad for a dog who has, like, four missing front teeth."
Does he have any bad habits?
"After 11 years, he still barks at the mailman. He doesn't like to let people in until he has thoroughly sniffed them, and his favorite activity is watching people eat, waiting for that one crumb to fall."
What is his favorite place to go for a walk?
"The hills of Berlin."
Why is he excited to be a therapy dog?
"It gets [him] out of the house. He's excited to be a therapy dog because he actually loves people. He will walk up and down [the aisles]; it's too bad he's eleven and not five."
Donate to THE ALGONQUIN HARBINGER