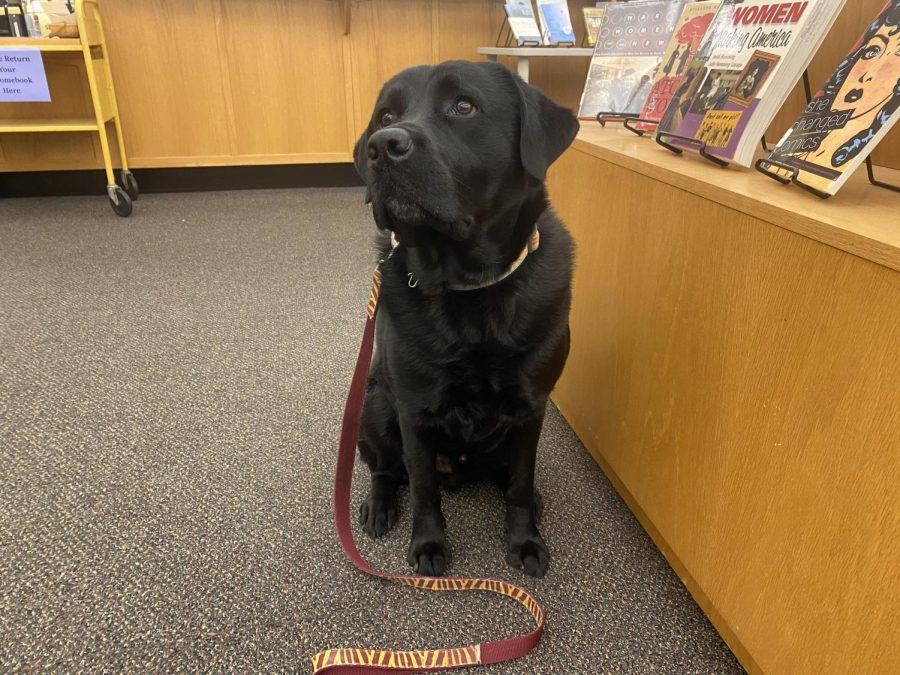 Parker
Labrador retriever Parker is a community icon and beloved therapy dog, who joins Joann Amberson every day in the library.  
What are Parker's hobbies or secret talents?
"Parker is very even tempered and he's always happy. His tail wags non-stop. At home he loves to play with his brother."
What is his favorite treat?
"Clementines and apples."

Does he have any bad habits? 
"We call him 'Perfect Parker,' his name says that he doesn't have any bad habits, none that I'd complain about."
Where does he like to go on a walk?
"His favorite place is Algonquin, he is here 35 hours a week. He loves to walk basically anywhere, and he loves the snow and rubbing his back in it."
Why are you excited he is a therapy dog here?
"Parker makes a lot of kids really happy, and he loves to get visits from the students. He is a valued member of the community." 
Donate to THE ALGONQUIN HARBINGER