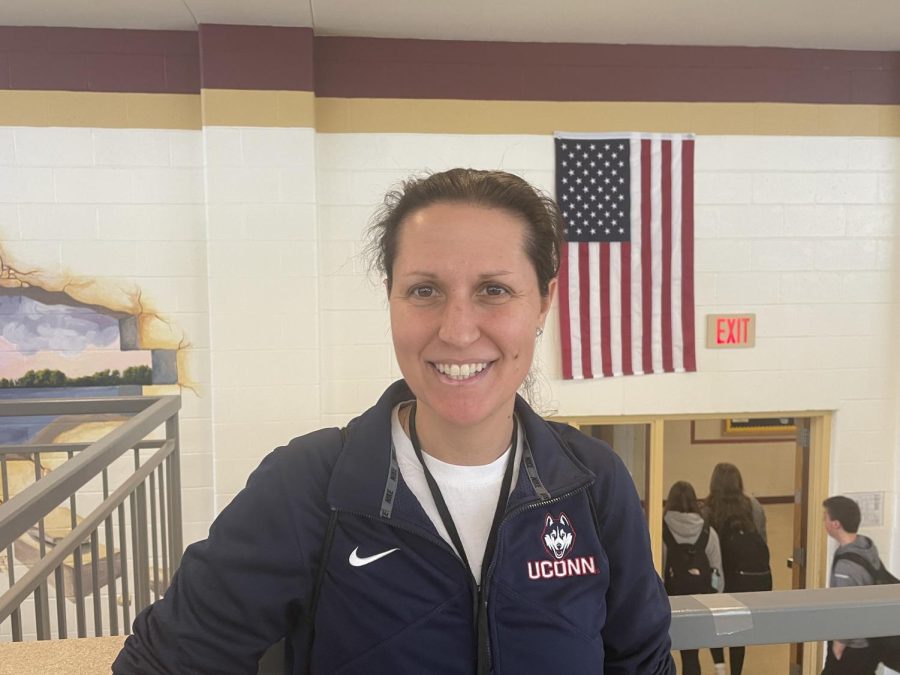 Health/Fitness Teacher Melissa Fustino
Who do you have winning the championship and why?
"UConn baby! I went to UCONN and they're actually really good this year."
Who is your Cinderella team, and why?
"For my big, big upset, I would probably say Penn State, the 10 seed. I thought Penn State was a good team and they've been playing very well."
What's your approach to picking your bracket teams?
"I follow college basketball a lot and I go with who's playing well, who has older and younger players. No tricks with mascots and uniform colors."
Donate to THE ALGONQUIN HARBINGER