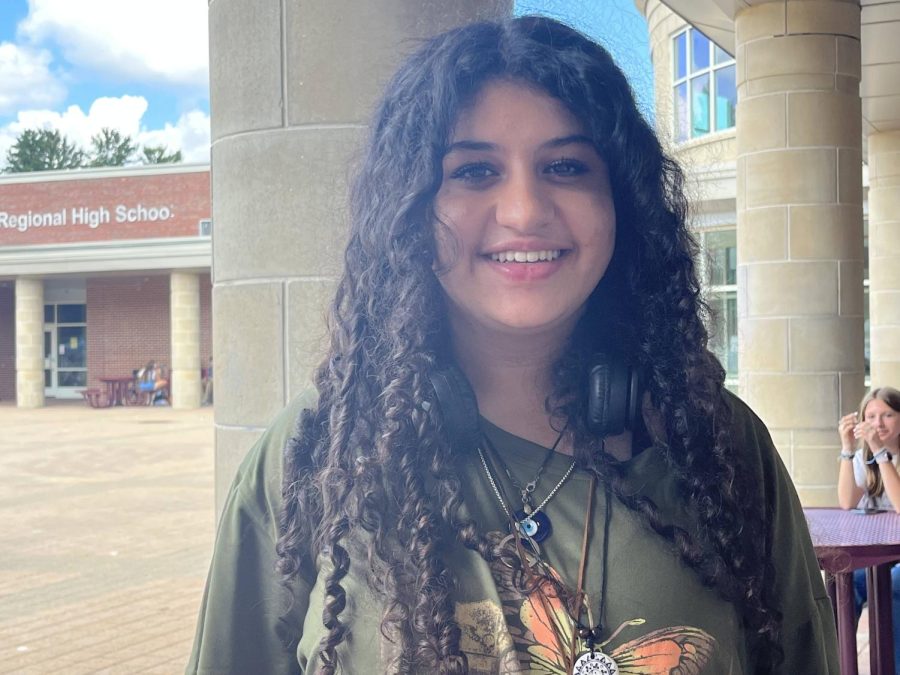 Sophomore Annamerai Yousef
What are you most excited for about this year?
"Honestly its trying to help out most of the freshmen…also new classroom environments. It's the thing I'm most excited and nervous about."
What are you most nervous about?
"Meeting people in my grade I didn't meet last year…I don't know everyone in my grade yet."
What are your initial thoughts on the new bell schedule?
"Its really scary. Its so confusing…Titan day is cool. I like how it's all together. I also like the idea of dropping a class everyday. The long class is very nerve racking. I don't want to sit in the same classroom for that long."
Will COVID play any role in the decisions you make relating to school and/or social life this year?
"Honestly the thing I do the most is compare to how it was during COVID. A lot of teachers are changing things this year, stuff that a lot of us are not used too."
Donate to THE ALGONQUIN HARBINGER