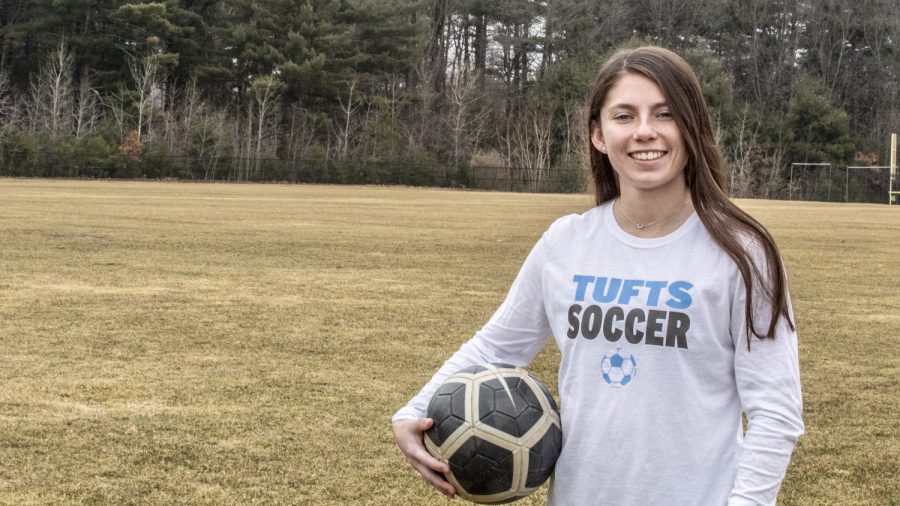 Caroline Kelly, soccer
Committed to: Tufts 
How does it feel to be committed?
"It feels like a weight off my shoulders. It's a lot less stressful, and it shows that I finally reached my goal that I've wanted for so long."
What made you choose this school?
"I was looking mostly for academics. I didn't want to choose a school just based on soccer. Tufts allows me to play competitive soccer while also pursuing my dream of being an engineer, and they have a really good program there."
What does it mean to you to play a sport in college?
"It shows how all my hard work has paid off. All these teammates and coaches I've had have supported me to be my best, and now I get to show it at the next level and continue to progress."
Donate to THE ALGONQUIN HARBINGER