March Madness 2022: What we learned from this year's tournament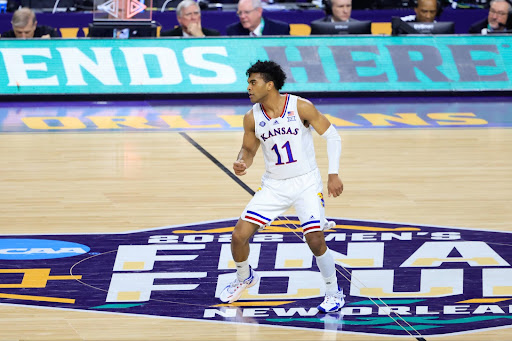 The 2022 NCAA Men's Basketball Tournament, also known as March Madness, has come to a close after three crazy weeks. In this playoff tournament for college basketball, 68 teams are grouped into four regions and ranked (or seeded) 1-16. Kansas, a #1 seed, took down UNC, a #8 seed by a score of 72-69 to win the National Championship. 
Like many Algonquin students, the three of us had created brackets predicting how the madness would play out. While all our Final Fours had their flaws, we did have a total of three correct teams between the three of us and one correct national championship pick. So what are our takeaways after all the action?
Andrew Roberts
Projected Final Four: Gonzaga, Texas, Illinois, Kansas
Projected Winner: Kansas
Nobody was stopping Kansas
After a first weekend exit in the 2021 tournament, the Jayhawks were out for blood this year. This offseason, they not only brought back several core players including guards Ochai Agbaji and Christian Braun as well as forwards Jalen Wilson and David McCormack, but also landed several high profile transfers including former Arizona State Sun Devil Remy Martin. Early in the season, Martin was having trouble mixing in with the returning Jayhawks core, and the team suffered a devastating loss to Dayton. However, the team found themselves as the season went on, first through the dominance of Agbaji, and later through the integration of Martin into more of their gameplan. 
By the time the tournament rolled around, it was clear that Kansas stood out within a region of many overperformers like Wisconsin, Providence and Iowa. While they had some closer games than expected, they either came up clutch late or outright dominated in all four of their regional games. They carried their momentum to the Final Four and handled an injury-riddled Villanova squad with ease.
Coach Bill Self's Jayhawks have choked in the championship before, and fans were worried after UNC got out to a 15 point halftime lead. However, the Jayhawks offense that has dominated all year came up clutch one last time. While they had their bumps in the road, nobody was getting in the way of Self's run in the end.
However, talent doesn't always lead to success
Another team I felt came into this season with a lot of talent was the Texas Longhorns. They brought back the backcourt duo of Andrew Jones and Courtney Ramey while also bringing in big names like guard Marcus Carr and forward Timmy Allen from the transfer portal. However, this team did not mesh well this season, and they ended up with 11 losses and a #6 seed. Though they were a popular first round upset pick, I thought maybe this team would step things up and get their act together in the tournament. I actually had them pulling off an upset or two.
The Longhorns were able to take care of business against #11 Virginia Tech, and they were leading early over #3 Purdue. However, coach Matt Painter was able to refocus his players and lead Purdue to victory. Led by forward Trevion Williams and guard Jaden Ivey, the strong Boilermakers core has been playing together throughout the last two years. On the contrary, Texas hired their head coach, Chris Beard, away from Texas Tech just this year. Beard does not have the same kind of rapport with his players, and to add to it, Carr and Allen still are not used to playing with longtime Longhorns Jones and Ramey. That meant something in a close Round of 32 battle.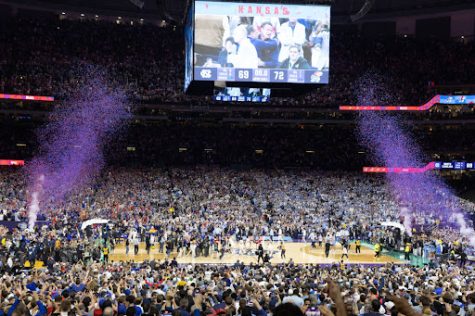 People overestimated the other #1 seeds while underestimating #8 and 9 seeds
Many had Gonzaga or Arizona winning a title this year, and many others had the Baylor Bears going pretty far. However, it's pretty clear that with all the grad transfers that have stuck around, there were a very high number of capable teams in this tournament, and these #1 seeds were not the Sweet 16 or Elite 8 locks you would typically expect. As they finally started to mesh well together, Kansas rose to a level that no other team could match. Many thought Gonzaga and Arizona were the teams on that level, but clearly that was not the case.
For Gonzaga, we should have seen the signs. After being untouchable during the 2020-21 season and still losing the title game, they had a rough non-conference loss to Alabama. They could not even go undefeated in their own subpar conference as they were upset by Saint Mary's. Once they had to play more competitive teams like Memphis (who nearly took them out in the Round of 32), and Arkansas (who ended their run a round later), they were doomed. 
This was a little bit harder to see with Arizona, but let's be real, the Wildcats overperformed expectations all season. I did not expect a Marcus Sasser-less Houston Cougars team to knock them out, but just as Arizona surprised during the season, March can be full of those same surprises. Hell, the Wildcats were taken to overtime by #9 TCU; I consider them lucky they even made the Sweet 16.
Baylor wasn't as popular of a championship pick, but many still had them in their Elite 8 or Final Four. The Bears didn't even come close. I'll blame this on the fact that we had our strongest group of 8 and 9 seeds in a long time. UNC, a team that came into the tournament red hot after upsetting Duke in their final home game, was pushed into a #8 seed, and they proved the committee wrong when they held on in an overtime duel against the Bears. Seton Hall, TCU and Memphis, three other very talented teams, were also seeded #8 or 9. While it was very unlikely that all of these teams would pull off an upset, it's also foolish to think none of them would.  
Tucker Paquette
Projected Final Four: Gonzaga, Baylor, Tennessee, Iowa
Projected Winner: Tennessee
A big year for blue blood schools
While 'blue blood' men's basketball colleges- that is, schools with long histories of big success- don't always do too well in the NCAA Tournament, this year, some of the traditional powerhouses in the sport most certainly did. Let's start with the team that won this year's National Championship, the Kansas Jayhawks, a team who is a mainstay atop brackets and real-life standings alike. As Andrew detailed above, the Jayhawks, with their star-studded roster and a highly successful coach in Bill Self, were a strong contender this year. And many people, myself included, underestimated what the Jayhawks were ultimately capable of.
Moving right along, the Duke Blue Devils are another prestigious basketball school, and as they typically seem to do, the team led by coach Mike Krzyzewski (more commonly referred to as 'Coach K') went on a deep run in March. Duke, much like Kansas, had an uber-talented roster, one that could simply outmatch many opponents. This is exactly what happened, as Duke reached the Final Four with the help of freshman forward Paolo Banchero. A projected top-five pick in the upcoming NBA draft, Banchero displayed exactly why he is such a well-regarded prospect.
Lastly, the North Carolina Tar Heels entered the tournament as an eight-seed, so while they didn't sneak in, per se, they certainly weren't among the favorites to win it all in many people's minds. However, when considering their run that took them all the way to the National Championship game, it's clear that they were better than most thought. Also, it sure feels as if the Tar Heels- much like the Jayhawks and Blue Devils- don't appear likely to lose their blue blood status anytime soon. 
Coach K's farewell, Duke-UNC rivalry live up to the hype
Speaking of those Tar Heels, their rivalry with Duke has been one of the more storied rivalries in sports for a very long time, and a March Madness matchup between the schools was a dream scenario (at least in my mind). As it would turn out, not only did the two foes meet in the tournament, but they played each other in the Final Four, a grand stage for the teams to face off. And while lots of big, hyped-up games don't live up to the hype, this contest most certainly did, as the Tar Heels and Blue Devils traded baskets as the game went along. North Carolina ended up beating Duke by a final score of 81-77. 
Even though Duke lost in the Final Four, it was still a highly successful season for the team. While I believe Duke's positive results were primarily driven by their star players and great coaching, I do also think the Blue Devils were boosted by the fact that it was the aforementioned Mike Krzyzewski's final year of coaching. Coach K spent 42 years at Duke, experiencing great and sustained success over his tenure with the Blue Devils. It's only fitting for his career to come to a close after yet another deep run in March, and I'd bet Duke's players, in addition to playing for each other, also had their coach top of mind.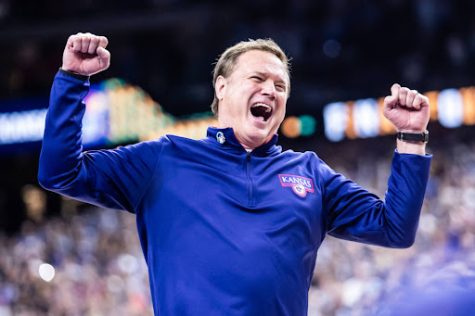 Saint Peter's mass exodus (coach to Seton Hall and 3 top players to transfer portal)
The Saint Peter's Peacocks were without a doubt one of the best stories of this year's tournament (for  me, it's between their run and Coach K's final time coaching in March). The Peacocks, a 15-seed who went all the way to the Elite Eight, seemed to be primed to replicate the good vibes and great success of this season in the 2022-23 campaign. But, plans can change on a dime, and due to a noteworthy departure (and possibly a few more), expectations also seem poised to shift for next year's Saint Peter's squad. 
Shaheen Holloway coached the Peacocks as they advanced on their improbable run this year, but he won't be with the team this upcoming season. He has agreed to become the next men's basketball coach for Seton Hall university, an unfortunate blow for a Saint Peter's team that likely thought they were at the beginning something special. However, the bad news for Saint Peter's doesn't stop there, as three of the Peacocks' best players, guards Doug Edert, Matthew Lee and Daryl Banks III, have all entered the transfer portal. With this news that three of their top contributors are likely headed out the door, too, the Peacocks will have to regroup going forward. But, for a glass-half-full view, at least Saint Peter's and their fans have the magic of this year to fall back on. 
Grace Bouzan
Projected Final Four: Gonzaga, Baylor, Villanova, Kansas
Projected Winner: Baylor
Surprising twists and turns
During the March Madness Tournament, I was very skeptical of each game. I will admit I did not have much time to watch the tournament this year due to school work and other commitments; however, I caught many exciting games. For example, who would have thought Baylor was going to lose only in the second round? It was a devastating loss for them and me, seeing that I placed them as my overall winner. St. Peter's also had a fun run with  a small school making it all the way to the Elite Eight. It reminded me of Loyola Chicago a few years back when they made it to the Final Four. I was also very impressed with North Carolina this year. Due to their previous years performances, I thought North Carolina would choke and not make it far. I was wrong, and II give them a lot of credit for definitely exceeding my expectations. 
What About Next Year?
Even though this year's tournament just ended, I'm already getting excited about next year. With St. Peter's underdog story and the surprises from Baylor and UNC, I can't wait to see what next year will bring with unpredictable suspense and a chance to watch future NBA stars! 
Did you create a March Madness bracket this year?
Sorry, there was an error loading this poll.