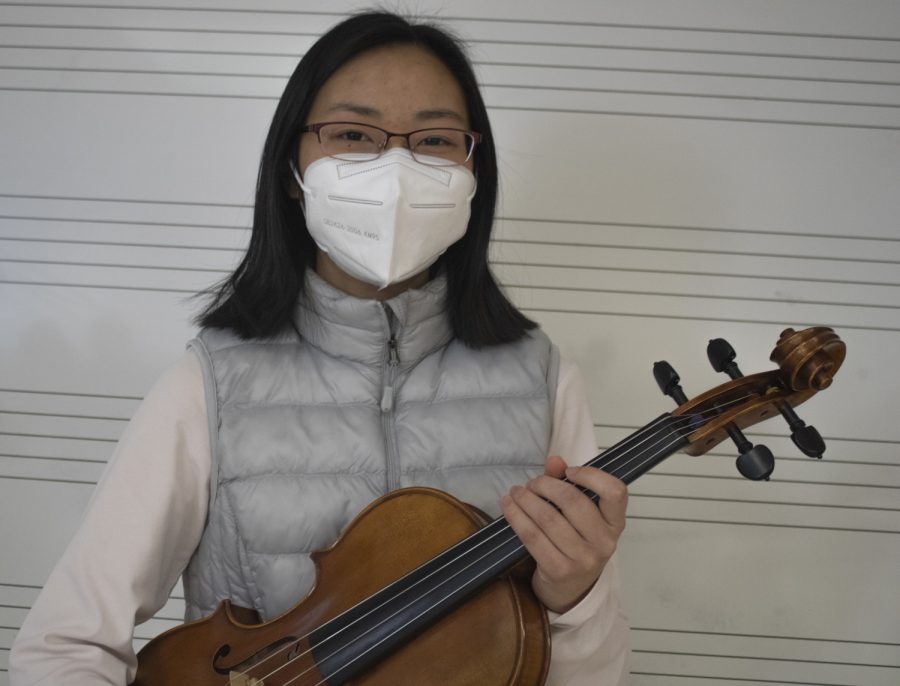 Senior Emily Tran, viola
How did you prepare for the audition and what was the audition process like?
"I had two or three months to practice, so every day when I came home from school, I set aside about an hour or two to practice and tried not to skip [practicing]. Sometimes I had to ask for advice from Mrs. Collins, which was really helpful. For the audition process, it was kind of difficult to record something because I was nervous while playing it, but after practicing for consecutive days it was easier to record." 
How long have you been playing viola? 
"I started in eighth grade but didn't really start [taking it seriously] until ninth grade." 
What are you looking forward to at All-States?
"I think it was a goal that I was working towards. I really want to improve at playing viola so All-State is a good way to get feedback from professionals."
Is there anything you hope to gain from your experience?
"I hope to improve at playing and also I think it will be good for college. I'm not sure what I want to study yet, but hopefully music is something I might look into." 
Donate to THE ALGONQUIN HARBINGER