Inside the mind of a movie lover: Inside Amazon Prime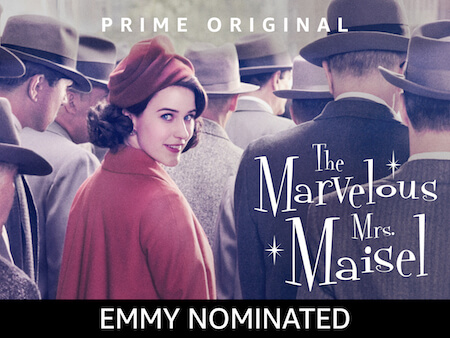 With the rise of streaming services, technological advancements and the slow death of cable, within instants we can be watching almost anything our heart desires. As a movie and television fan, it can be great at times. I mean how else am I supposed to watch all the Emmy and Oscar-nominated works the day before the award shows? 
While I worship Netflix, Hulu, Amazon Prime and Disney+ on a daily basis I am slowly coming to realize that this might not be a good thing. My favorite shows play in the background as I do homework, clean my room, eat lunch and write this article. That being said, many shows and movies fail to impress me enough to keep my attention for very long. Amazon Prime has tons of low-quality originals and many award-winning movies only available to rent, so it can be hard to find anything great. The following few titles are what I consider to be the greatest original titles swimming from Amazon Prime.
"Life Itself," what I consider to be one of the most underappreciated movies on Amazon Prime, will have you crying by the end. The acting is phenomenal with Oscar Isaac, Olivia Wilde, Annette Bening, Mandy Patinkin and many more amazing actors playing the main roles. It is convincing, raw and gut-wrenching as the story follows a young couple whose story is connected to other people's personal stories from around the world. Samuel L. Jackson even makes an appearance so you know it's bound to be a good movie. The movie is written and directed by Dan Fogelman, who to me is an idol. His style turns what may seem like a simple story into a journey that leaves you in shock, tears and about twenty other emotions by the end. "Life Itself" follows the typical directing and writing style of Fogelman's like seen in "This Is Us," but in a full length movie format that hits harder than just one episode of "This Is Us" ever could. Skillfully shot, designed and directed, this movie is a must see for anyone trying to find at least one good thing to watch on Amazon Prime. 
The television show, "The Marvelous Mrs. Maisel," while not for everyone is an entertaining and addicting dramatic comedy. It is clear to see how it has been nominated for so many awards. "The Marvelous Mrs. Maisel" is constantly evolving and drawing attention to itself. While the first season is more so a drama, the second and third seasons had me laughing every moment of the show. Rachel Brosnahan and Alex Borstein's loveable 1950s characters truly bring the story to life. While it is not based on a true story, the show feels incredibly real due to the outstanding cast, gorgeous design and costuming and brilliant writing. 
"The Goldfinch" may seem like a daunting two and a half hours however, it is well worth your time. The movie does have some slow parts however, the incredibly realistic set design and filming make up for it. Based upon the book, Ansel Elgort, Oakes Fegley, Nicole Kidman, Jeffrey Wright, Sarah Paulsen and many more bring the story to the screen in such an appropriate manner. The movie was skillfully cast with each actor suiting their role perfectly. Occurring after his mother is killed in a bombing at the Metropolitan Museum of Art in New York City, the movie follows the life of Theo (Ansel Elgort, Oakes Fegley) and how an event can change the course of someone's life. It is truly remarkable to see the psychological impact so clearly on screen. This movie is one I have watched multiple times as each time there is something new to discover. 
"Beautiful Boy." That's it. That's all I have to say because the movie is just that, beautiful. The quality of this movie sets the bar so high for Amazon. After all, they did cast Steve Carrell and Timothee Chalamet to star. In addition to the cast, the movie is so appropriately adapted from its book format by so clearly showing and implying the hundreds of facts and anecdotes from the book. The lighting, design and composition of the movie is spectacular and tells a story within itself. The movie follows a boy addicted to methamphetamine as he becomes addicted and fights through the recovery and relapse process. The movie has sparked some controversies from viewers with some reviews saying that Chalamet is unconvincing as he "doesn't look like he is addicted." However, I believe that is the best part. It truly shows an underlying theme of how we can never know who is going through what even if on the outside they may seem okay. 
While Amazon Prime continues to add new original movies and television shows to their service, I firmly believe that these four titles should continue to be at the top of everyone's watch lists. 
Make sure to tune in next time as I discuss what I believe are the best horror movies to watch this season. As they say at the end of the screenplays, FADE OUT.