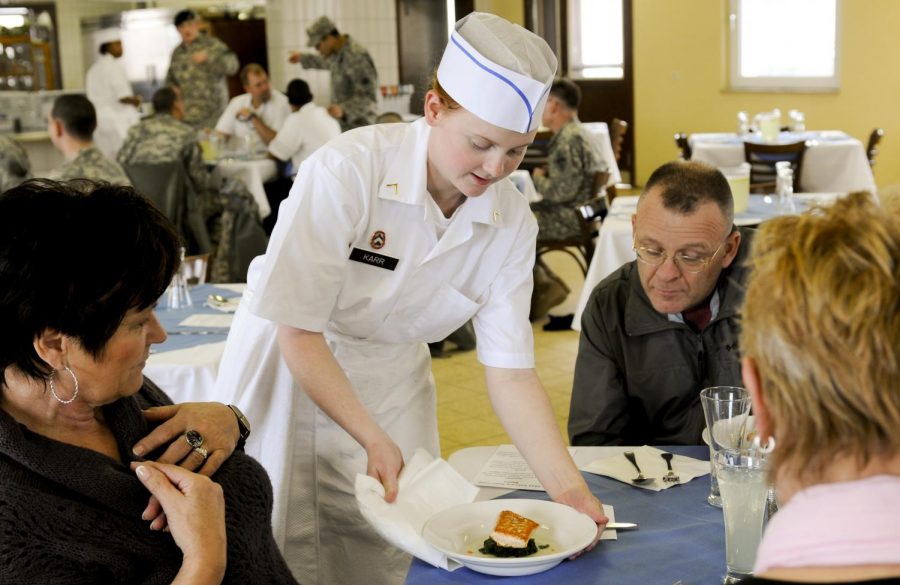 Courtesy Installation Management Command-Europe/ U.S. Army Europe Culinary Arts Team
Culinary and Hospitality Management Course (CP/H)
Do you want to further your work in the Culinary and Hospitality fields, both in cooking and baking techniques and in management skills? If so, Culinary and Hospitality Management (CP or H) is the class for you.
Students will learn fundamental cooking and baking methods, as well as effective ways to manage restaurants, catering businesses, stadiums and arenas. 
"The course is designed to give students an opportunity to gain advanced knowledge and technical skills in both culinary arts and the hospitality management area," Applied Arts and Technology department head Mary Beth Pappas said.
Students will have the opportunity to pursue industry certifications and can apply what they learn in this class to business scenarios in the real world.
"Many students get jobs in the restaurant industry, so it's a perfect advantage for them," Pappas said. "We're adding in an option for the students to study and take some ServSafe certifications which are put out by the National Restaurant Association."
This 2.5 credit course is available to students in grades 10-12 who have taken Nutrition and Culinary Arts One.