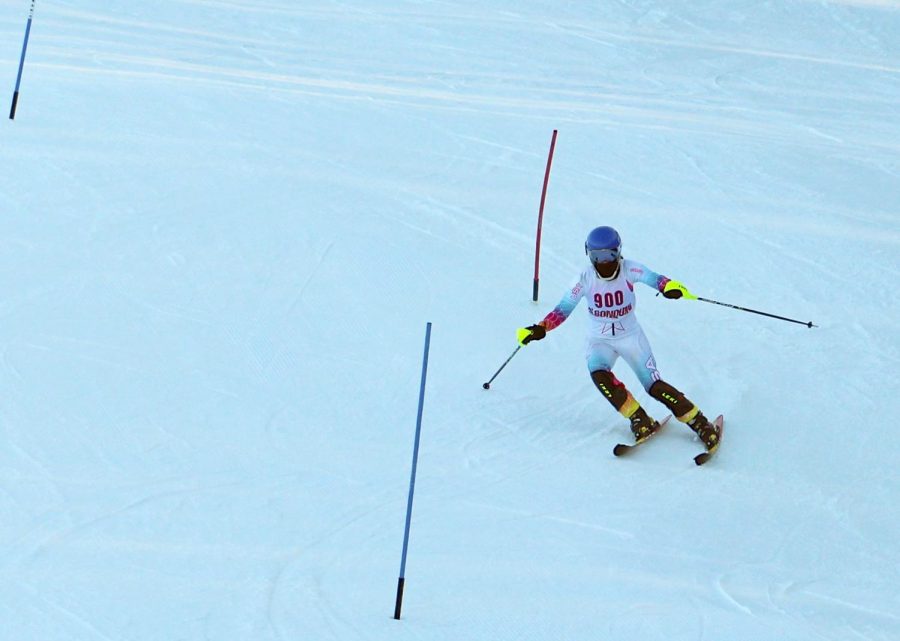 Girls' Alpine Skiing
Coach: Wayne Hey
Captain:­­ Senior Rudy Utzschneider
Upcoming Big Meet: Jan. 1 at Ski Ward
Q&A with senior captain Rudy Utzschneider
What is your goal for the team this year?
"We want to send the team to States again."
As a team, what do you need to do in the pre-season (and throughout the season) to achieve this goal?
"I think team bonding has been very good, and otherwise working on the basics and listening to [our coach,] Wayne."
Who are some of the strongest returning players and why?
"Me, [sophomores] Lucy Postizzi, Mina Utzschneider, Lauren Dratch and [junior] Meghan Cannon, and we have lots of talented incoming freshmen."
Who do you think will be your toughest competition this year and why?
"In our league, as an individual, Elain Jones from Ashland, and as a team Westborough."
Donate to THE ALGONQUIN HARBINGER