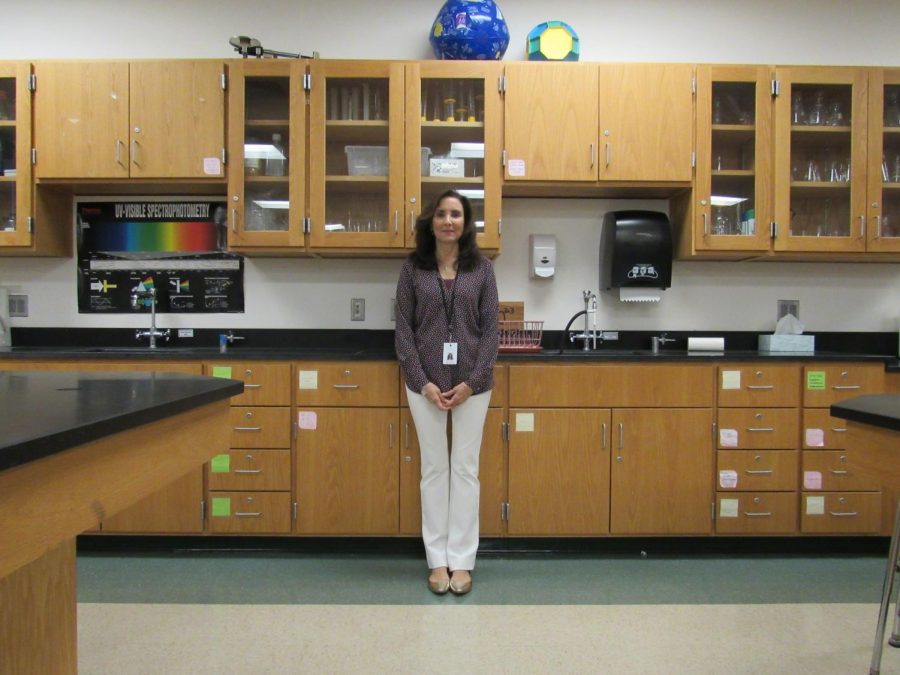 Chemistry: Sheri Ablaza
New Chemistry teacher Dr. Sheri Ablaza is already planning her future here.
Ablaza graduated with a PhD in Chemistry from Northeastern University and worked in Marlborough for many years at a chemical plant. She eventually decided to leave and pursue teaching as her career.
"I got to the point where I realized I was managing down better than I was managing up, and I thought 'Time to make a change,'" Ablaza said.
Ablaza got her passion from her high school Chemistry teacher. She plans to use many of his methods and lessons that stuck with her to teach her students.
"I credit my high school Chemistry teacher for inspiring me to study chemistry," Ablaza said. "Up to that point I wasn't really interested in science, and then I took Chemistry with him, and he made it so much fun."
Sophomore Amanda Crain has had positive experiences with Ablaza so far.
"I like the labs that she puts together," Crain said. "She'll focus with certain students at a time which helps."
Ablaza said she's had positive experiences at Algonquin so far. She is happy with the students and  other teachers, and she even praises the width of the hallways.
"I've got really great support systems [at school]," Ablaza said. "I love the teachers I work with; everybody has been awesome. I think this is the best place to be for a first-year teacher."
Before sponsoring any extracurriculars, Ablaza wants to settle in for a year , but she hopes to create a bocci club in the years to come.
Outside of school, Ablaza has many hobbies. 
"I love watching all Boston sports; I'm [a] really engaged fan," Ablaza said. "In the summertime, I love to be outdoors. I like to walk, bike, hike, garden. Now, my hobby is this."