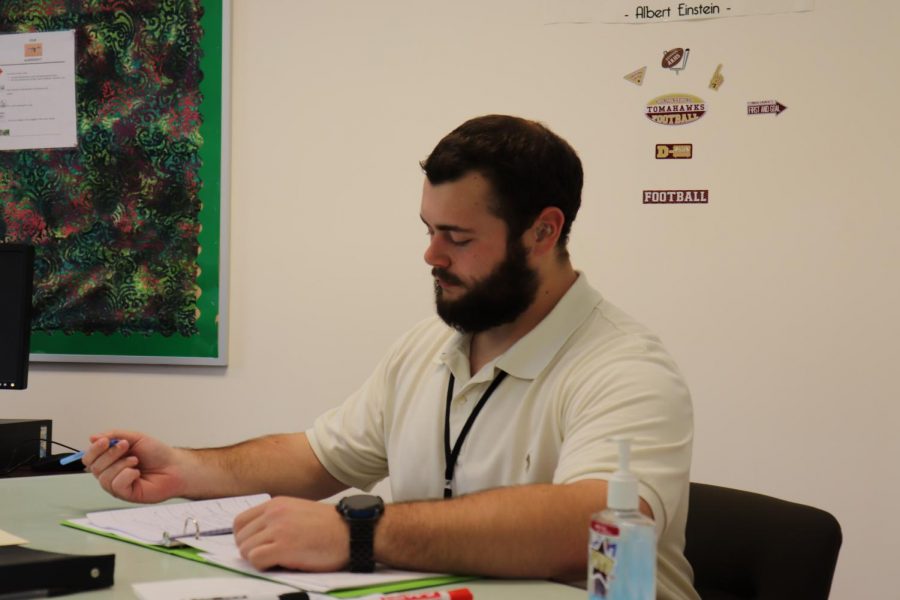 Special Education: Sebastian Sandorfi
New Special Education Aide and Algonquin graduate Sebastian Sandorfi wants to be a special education teacher or a history teacher, and his favorite thing about being an educator is working closely with students to help them fulfill their personal goals. He loves to inspire the greatest potential from as many students as he can.
What do you like the most about your job?
"I really love being a part of the classroom and meeting kids,"
What are some of the challenges as an aide?
"Whenever the children are  having a tough time, it is always hard for the teacher."
How has Algonquin changed since you went to school here?
"Definitely one of the big changes this year was  the bathroom passes."
What do you do outside of work?
"I love going to the gym down on Lyman street because I love lifting."
What advice would you give to your students?
"The advice I would give my students is to definitely put your best effort forward."
Donate to THE ALGONQUIN HARBINGER