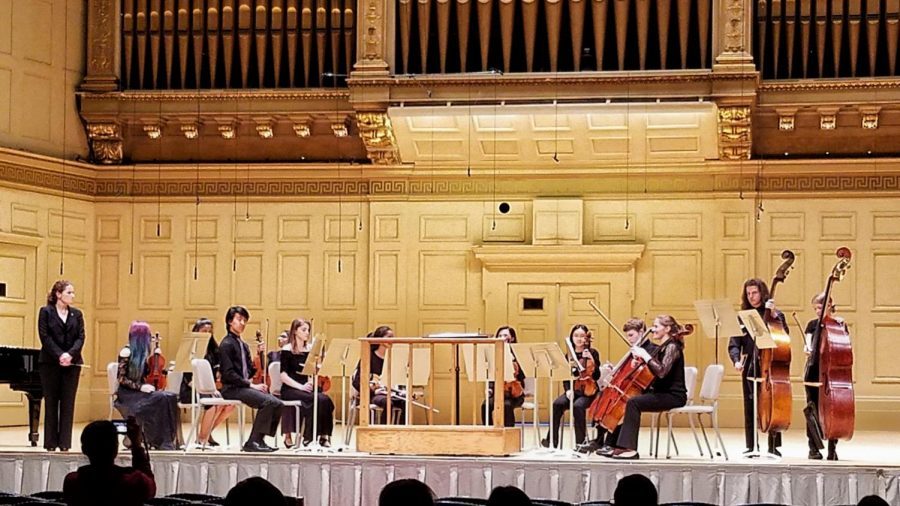 String Orchestra at Symphony Hall
The String Orchestra performed at Symphony Hall in May after earning Gold at the Massachusetts Instrumental & Chorus Conductors Association's (MICCA) festival in April.
At MICCA, the ensemble was judged on tone quality, balance, blend and expression by a panel of college professors and professional musicians.
"Stepping out onto the stage was like 'wow,' you could feel the difference between standing on the Algonquin stage and Symphony Hall," freshman violinist Srishti Kaushik said.
It was the ensemble's first time playing at Symphony Hall.
"I feel very grateful for this opportunity because I've never played at such an impressive venue before even though we didn't have much of an audience," senior first chair cellist Veronika Jaster said. "I'm especially grateful for Ms. Collins to have prepared and guided us so far."