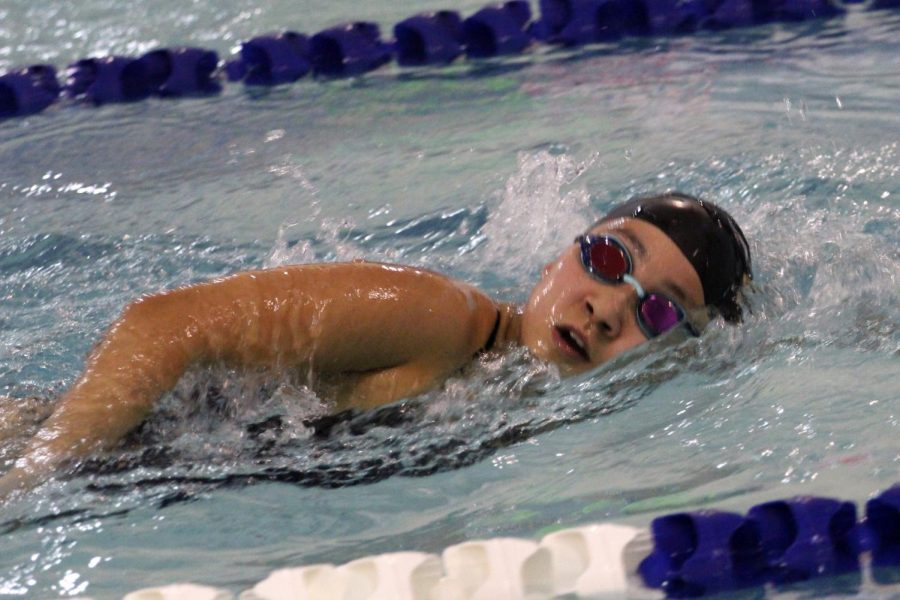 Swim and Dive States
With a 12-0 undefeated season, the swim and dive teams were both league meet champions and Midland Wachusett League Champions. The teams also competed at states, where junior Lizzie Meschisen placed third in diving and senior Ray Cerro placed third in the breaststroke.
Diving for only about three years, Meschisen is proud to see herself improve at States, getting eleventh place her freshman year and sixth place her sophomore year.
"Getting third in the state [for diving] means a lot to me because the girls who got first and second are seniors, and they've been diving all their lives," Meschisen said. "The fact that I was able to come close to them means a lot to me."
Cerro also placed sixth in the 50 free and broke school records in both of his events, now holding 58.13 for the backstroke and 21.99 for the 50 free.