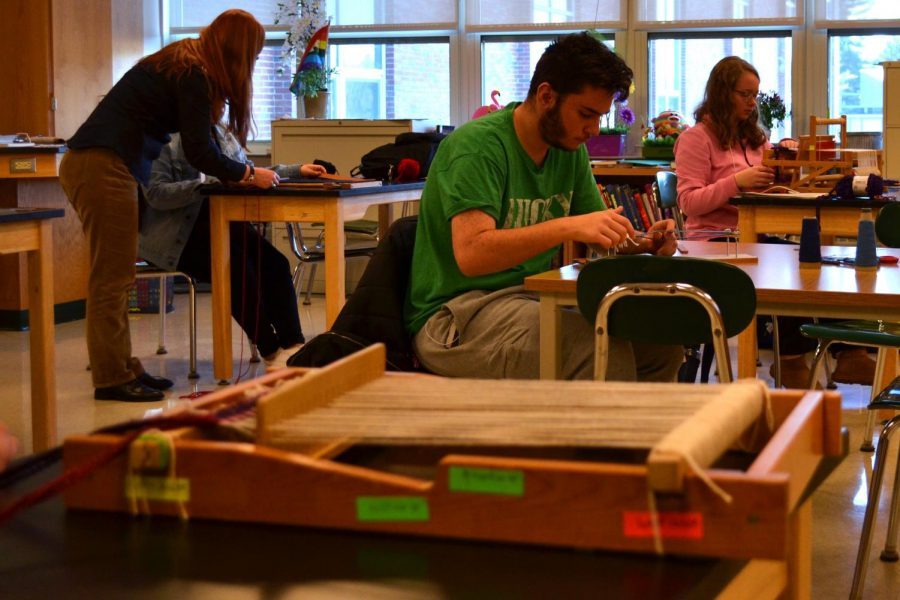 STEP
Algonquin tested two pilot schedules in December to search for a possible replacement to the current one. Although a new schedule will not be implemented this coming year, the two week trial period sparked conversations about schedules in general and especially the inclusion of Student/Teacher Enrichment Period (STEP) blocks, which were tested out in both of the pilots.
"[The scheduling committees] were hoping that we could relieve stress for students by giving them a couple of breaks during the week [with STEP blocks] and also give them an opportunity to do something that interests them," math teacher and Pilot 2 committee member Margaret Perreault said.
Creative STEP blocks such as weaving, art workshops and friendship bracelet making were offered in addition to more academically oriented ones, like engineering challenges, trivia and quiet studies.
Freshman Shannon Hill enjoyed the STEP blocks, but doesn't think it would be practical in the long-run.
"It was really fun to have the STEP blocks, but if we have less time for regular class periods, there would be more work jammed into one period," Hill said.