REVIEW: NBA 2k19 scores with stunning graphics, thrilling game modes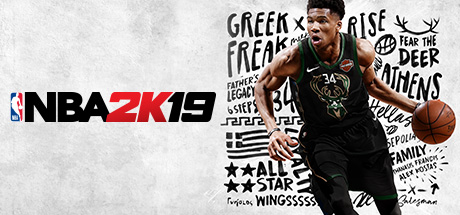 Why purchase the Boston Celtics for $2.8 billion dollars when you could own them for $30? Why follow the career of Stephen Curry when you can control it? The newest NBA video game, NBA 2k19, can make these dreams come true.  
Each year video games vastly improve, whether it's through the stunning graphics of the newest Call of Duty, or the intense realism of Madden Football, they always seem to raise the bar. It seems that nowadays that the goal for most game developers is to release the most accurate game for whatever that game is about. For a game such as NBA 2k19, the game's developers aimed to create the most accurate professional basketball simulation on the market, and in my opinion, they succeeded.  
Among many other features, 2k offers a number of game modes that appeal to each type of player.  Whether you like creating your own player and playing out his career, or if you want to take control of an entire franchise, this game has a mode for you. These modes offer a way for users to take complete control of their favorite NBA teams and play out countless years with the franchise, while being able to sign free agents, trade players and even participate in the All-Star Game festivities each year.
The most popular mode in NBA 2k19 is easily MyCareer, where users can create their own player and control their very own career on an NBA team.  This feature has vastly improved since the game's original debut in NBA 2k10 as now you are able to begin your basketball career in China and progress all the way up to having a shot in the NBA. There are various cut scenes that are used to introduced the next part of the story.  These cutscenes contained things such as your player trash talking with a rival player, or a conversation with your agent on what the next move in your career should be. You are also able to join games with your friends and their created players and compete with other users across the world. MyCareer almost feels as if you are watching a movie, but the best part is, you can control it.
Other modes include  MyGM, where the user becomes the general manager of a franchise, while in MyLeague the user becomes the commissioner of the NBA, which gives a lot more freedom to specifically edit the league. Out of these two, MyLeague is definitely my favorite and I think most would agree. I really enjoy controlling my own league and running my own simulations in the playoffs and offseason especially, such as trading star, Anthony Davis to the Lakers alongside Lebron James and seeing if they can win a championship.
Another feature that has vastly improved since the first NBA 2k was released is the graphics. In the newest 2k, the graphics are so realistic it's insane. Details like the sweat dripping off of Chris Paul's head to the surplus of sentimental tattoos on Damian Lillard's arm. Whenever I am playing, I'll often hear my parents say: "It looks so realistic, I thought you were watching an actual game!" Most NBA players have their faces scanned into the game so that the closest realism is achieved, and it does not disappoint.
Aside from the graphics, the gameplay options while on the court have also greatly improved. Users are now able to call their own plays using their respective teams' playbooks. They are also able to experience celebrations from their favorite players such as the "shimmy" from Stephen Curry and the "dame time" of Damian Lillard after hitting down an important shot.
NBA 2k19 is undoubtedly the most accurate professional basketball game money can buy, as it is enjoyable to play with friends in the collaborative modes or to play alone against the game itself. Whether hitting the game winning shot in game 7 of the NBA Finals or dominating the court in pick-up games with your friends, there is always something to do. I would recommend this game to anyone who enjoys sports video games, as well as ones that give the closest feel to the actual sport.