World language department fundraises for Hurricane Maria victims in Puerto Rico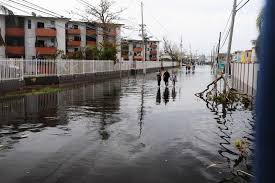 The world language department is reaching far beyond the Algonquin community to make a difference by banding together to raise money throughout October for victims of Hurricane Maria in Puerto Rico and surrounding islands.
World language teacher Sarah Lawlor introduced the idea of department fundraising after seeing the detrimental impacts of the storm.
"I saw many stories in the news, and obviously [Puerto Rico] is a Spanish-speaking country," Lawlor said. "Some of the islands that were affected speak French."
Lawlor wanted to involve world language students in fundraising in order to bring light to the devastation in Puerto Rico.
"I wanted to donate myself, but I felt that it would be a good opportunity to have our students involved in something that would have an effect outside the classroom, not just in our tiny bubble," Lawlor said. "I wanted to help people in the world."
According to Lawlor, the goal for the 12 participating teachers is $2500, which averages out to $200 per teacher. Though Lawlor has raised $251.92 as of October 20, she has continued to raise as much as she could.
"I am doing a one-day challenge on Monday [October 23]," Lawlor said. "I told them that the class that brings in the most amount just on Monday will get donuts and hot chocolate in their next class. That's only because I want to go higher than I have already gone."
According to Lawlor, the department has raised about $1500 so far. She has high hopes that the students will be able to reach the goal of $2500.
"I hope we reach our goal," Lawlor said. "No guarantees, but I think the students in general have been very, very generous so far."
Senior and Spanish student Kara Hadden believes that the department fundraising is a great way to make students aware of global issues.
"We hear so much on the news about how the natural disasters have affected other parts of the country, but I think it's really great to get students thinking about the effects of the disaster in Puerto Rico and the islands," Hadden said.
Although Puerto Rico seems far away, the aftermath of the hurricane has had large impacts on the school community.
"Both French teachers have students who came here from the islands after the hurricane," Lawlor said. "That demonstrates how it's affected people, and it's continuing to affect them. The saddest thing is to watch the news and see that the destruction is still there, and there's still people who can't get in contact with other people."
World language teacher Jennifer Sousa is personally connected to Hurricane Maria, and recounted the loss of contact between her son-in-law's Puerto Rican family members.
"I checked in with my daughter, and I asked her if she had heard from her husband's family, mostly cousins, aunts and uncles," Sousa said. "They did lose contact for almost two weeks."
Sousa believes that Hurricanes Harvey and Irma feel closer to U.S. citizens, whereas Puerto Rico feels farther away since it is not a part of the continental United States.
"In the case of Puerto Rico, it is the slow, slow rebuild," Sousa said. "It's just incredibly slow, so we have discussed it in class because people did ask how it was different from the hurricane in Texas or the hurricane in Florida. I think that those hit closer to home."
Healthy discussion has spurred from the department fundraising for Hurricane Maria in Sousa's classroom.
"People forget that Puerto Ricans are U.S. citizens, so that has come up in discussion groups," Sousa said. "It has helped us bring certain aspects of the curriculum to discuss those things with the students because they are real life events going on in the world."
About the Writer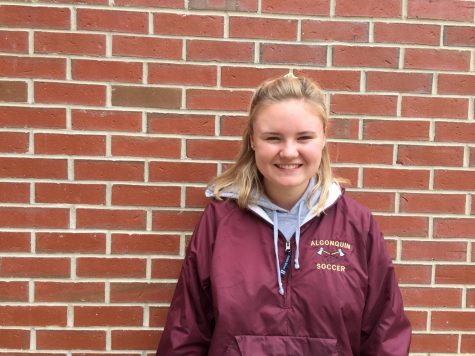 Paige Morse, Editor-in-Chief
Paige Morse began writing for the Harbinger during her freshman year. She has written many A&E pieces, but dabbles in sports, news and opinion. Outside...